- Exhibition at the Conciergerie -
The EXPO "Marie Antoinette, metamorphosis of an image
WE LOVE : an exhibition in a mythical place about a queen who became a popular icon
AGE : for all, from 8 years old
DATE: until January 26, 2020
LOCATION: Conciergerie (Paris 1st)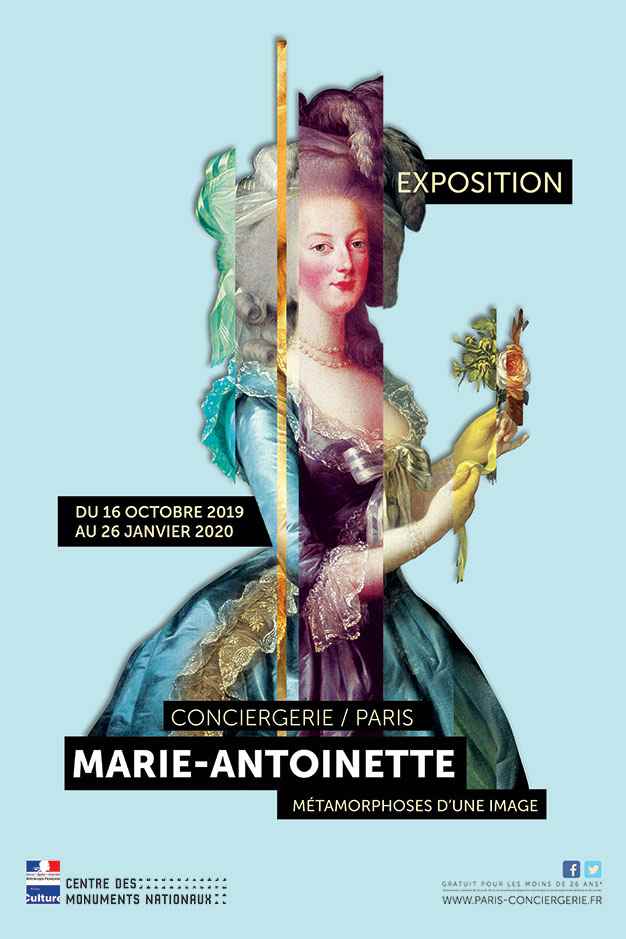 Marie Antoinette Exhibition at the Conciergerie
Marie Antoinette is a queen turned an icon of popular cultureas famous for his death as for his decadent life.
No historical figure experienced such an abundance of representations during his lifetime and, especially, after his death on October 16, 1793.
La Conciergerie explores the life of the last queen of France and above all the report of the French to Marie Antoinette.
It has often been passionate and conflictual, leading to cults, tributes, or on the contrary, violent attacks, and In recent years, it has enjoyed a resurgence in popularity.
The multiple representations of Marie-Antoinette are presented through nearly 200 works, art objects and archives, film excerpts, fashion accessories, and manga.
The exhibition addresses five themes to understand the different images of Queen Marie-Antoinette.
The TOP EXHIBITIONS of the moment