The EXPO "Picasso, Magic Paintings
WE LOVE : paintings that speak to children
AGE: for all, from 5 years old thanks to the workshops
DATE: until February 23, 2020
LOCATION: Picasso Museum (Paris 4th)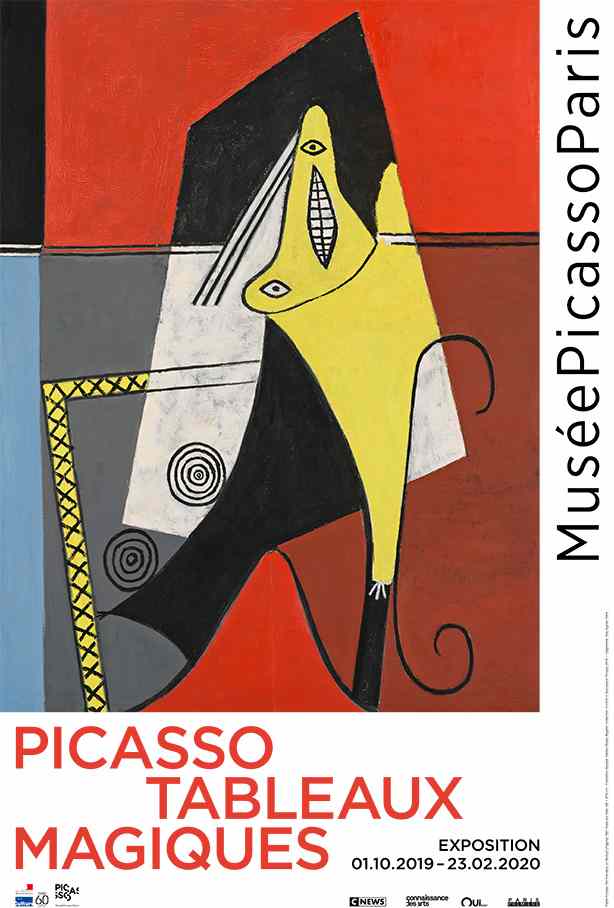 The exhibition Picasso, magic paintings: rarely reunited paintings
Between the summer of 1926 and the spring of 1930, Pablo Picasso produced a vast series of paintings that the art critic Christian Zervos called "magic paintings" in 1938.
These are paintings with strange figures, in which Picasso experiments with different plastic forms.
This is a new chapter in his creation. Here the power of "Guernica" is already announced.
The exhibition Picasso, Magic Paintings allows the exceptional reunion of a large part of these so singular works, today dispersed in the whole world.
We realize how much Picasso was inspired by the context of surrealism and psychoanalytical currents of the early twentieth century.
A very beautiful exhibition that presents paintings from a period that we rarely get the opportunity to see together.
The TOP EXHIBITIONS of the moment