WE love
: Paintings that talk to children
Age : 
for all, from 5 years old thanks to the workshops
Duration: 
until 23 February 2020
Location: 
Picasso Museum
(Paris 4th)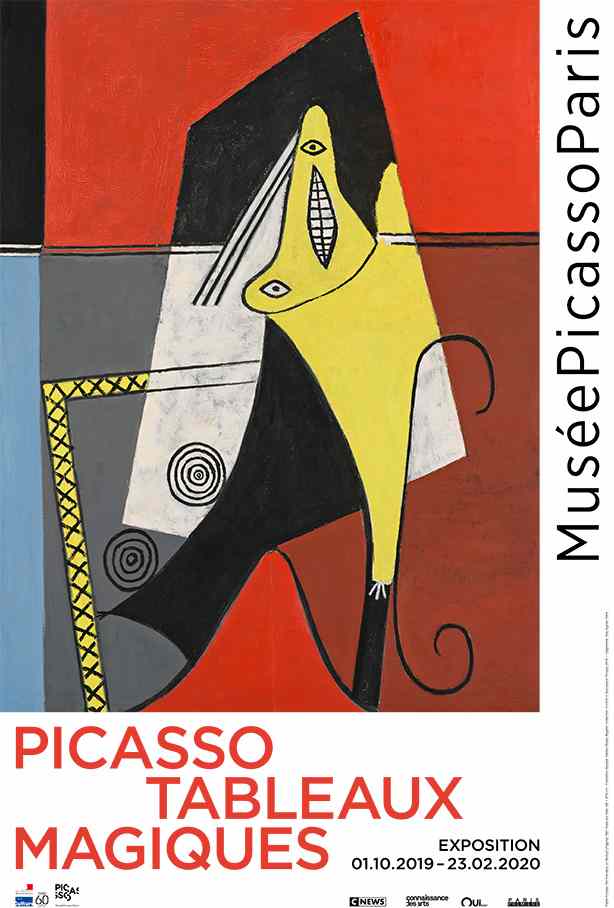 The Picasso exhibition, magical paintings: paintings rarely brought together
Between the summer of 1926 and the spring of 1930, Pablo Picasso produced a vast group of paintings that the art critic Christian Zervos would call "magic paintings" in 1938.
These are paintings with strange figures, in which Picasso experiments with different plastic forms.
This is a new chapter in its creation, where the power of "Guernica" is already being announced.
The exhibition Picasso, Magic Paintings brings together a large part of these unique works, now scattered all over the world.
We realize how much Picasso was inspired by the context of surrealism and the psychoanalytical currents of the early 20th century.
A very beautiful exhibition that presents paintings from a period that we rarely get to see together.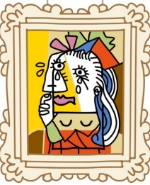 "Picasso Magic Paintings", the children's exhibit:
This exhibition is an opportunity for children to discover the world of Picasso, with simple explanations adapted for them. We recommend the junior audioguide. The works are very accessible to young audiences.
The Picasso Museum offers especially for children:
  THE FAMILY VISIT:  "Magic formulas!" 
for children over 5 years old
Duration: 1h15
The "Picasso: Magic Paintings" exhibition is home to some very mysterious characters... Eyes, nose, mouth: their bodies are turned upside down! On this visit, the whole family will team up to discover these unique works. It will take the sharp eyes and sharp mind of the whole family to decode this Picassian language. Enigmatic magic formulas may well give you the key... Ready to take up the challenge?
Every Sunday at 11am (except the first Sundays of the month) and some Thursdays during school holidays
  THE GUIDED VISIT + FAMILY WORKSHOP: " Signes de Tête " (Head Signs)
for children from 5 years
Visit + workshop for children and parents
Duration: 2h
a speaker guides the children in the exhibition and then puts them into practice at the workshop
Every Saturday at 2.30 pm and some other days during school holidays
  THE GUIDED TOUR FOR YOUNG PEOPLE:  "Portrait hunt!" 
for 7-11 year olds
visit without parents
Duration: 1h15
Under the guidance of a lecturer, the children will conduct an investigation to find and better understand who the characters portrayed by Picasso are.
Some Sundays at 3pm