Exhibition at the Musée de l'Homme
The EXPO "Last meal in Pompeii
WE LOVE : analyze and understand the eating habits of a population 79 BC.
AGE: from 10 years old
DATE: until January 4, 2021
LOCATION: Museum of Man (Paris 16e)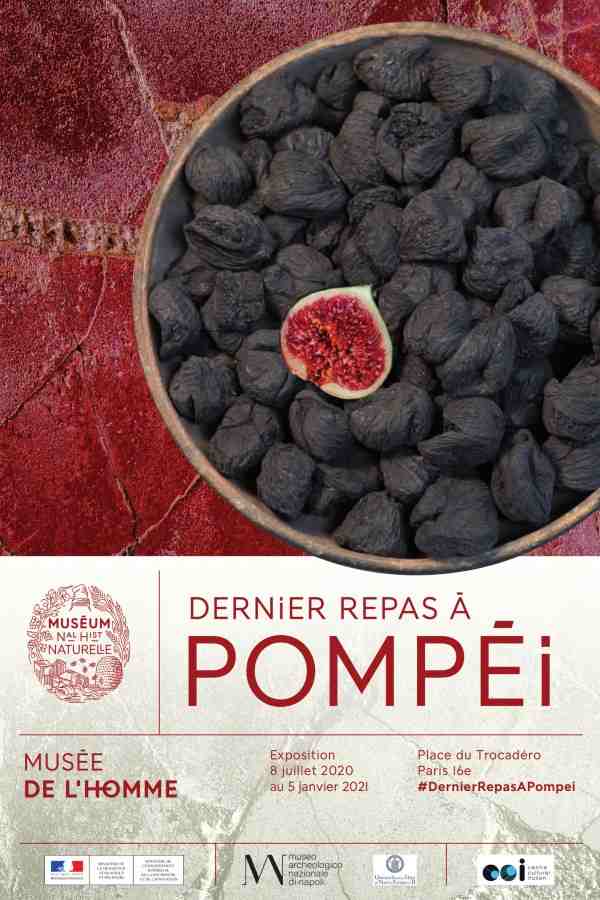 The exhibition "Last meal in Pompeii
It is an exhibition full of history which takes us to the heart of Pompeii, buried in 79 BC.
The food remains from the excavations of Pompeii and Herculonum have been preserved in the Museum of Naples. They cross our borders for the first time and are exhibited at the Musée de l'Homme
This singular and moving exhibition "Last meal in Pompeii" offers a thematic walk around the different Roman food practices. "Last meal in Pompeii" is also to put yourself in the shoes of a Roman and understand diet
The visitor will discover four spaces bakery, kitchen, dining room and a "laboratory" - which allows a better understanding of how the food remains presented were studied by the archaeobotanists
About twenty charred foods Garlic cloves, cereals, figs, pomegranates, dates, chestnuts, etc. are on display. Also on display are products resulting from their transformation, such as bread typical of first-century Naples, tableware and kitchen utensils.
This exhibition explains the Mediterranean culinary heritage of the time enriched by the important commercial exchanges with the Far East or Africa
The exhibition also reveals Roman recipes as well as the good manners of a host and his guest in a decor reminiscent of Pompeian villas, decorated with colorful frescoes
The opportunity also to tell the children the history of Pompeii buried under meters of ash and pumice after the eruption of Vesuvius in 79 BC.
The TOP EXHIBITIONS of the moment