- Exhibition at the Grand Palais -
The EXPO "Greco at the Grand Palais
WE LOVE : a very singular universe. Works rarely exhibited in Paris
AGE : for all, from 7 years old with the family visit
DATE: until February 10, 2020
LOCATION: Grand Palais (Paris 8th)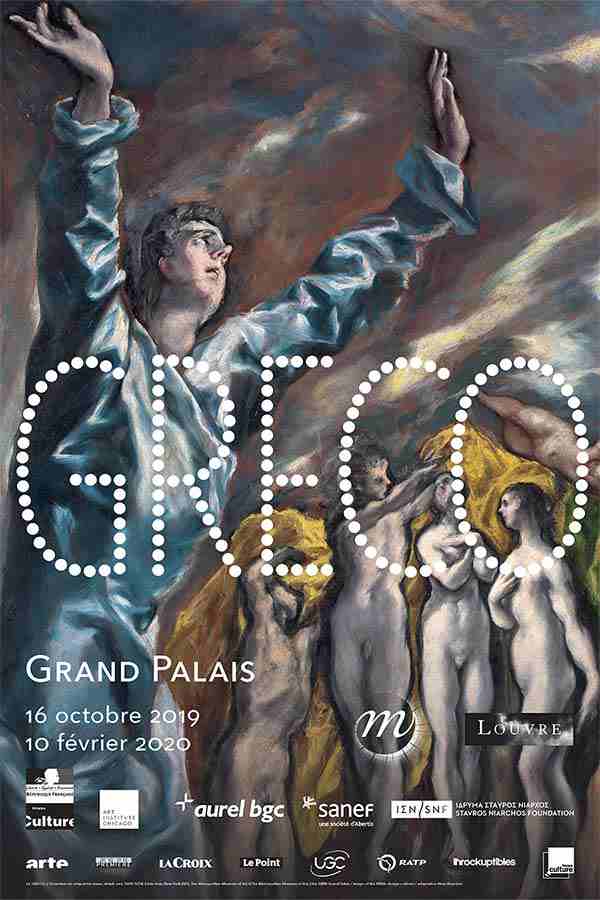 Greco at the Grand Palais: the first major exhibition in France devoted to this great unclassifiable artist
Le Greco is a 16th century artist, unclassifiable and very original.
He mainly painted religious subjects.
Initially inspired by the Byzantine art of the icon painters, his art evolved through contact with Italian painting. He used his great imagination to propose new figurative solutions.
His painting is very singular: the choice of very bright colours is unusual and the characters seem to be weightless.
Painter of the 16th century, he was born in Crete and worked in Italy in Venice alongside Titian and in Rome. It is in Spain, in Toledo that he will know the success.
Very original artist, one made of El Greco a madman, sometimes heretic, sometimes mystic. Some, to justify the audacity of his palette, have even imagined him astigmatic!
The Greco exhibition at the Grand Palais presents a beautiful retrospective with 75 works by the artist and is a unique opportunity to see in France the painting of this immense artist with such an original style.
The Grand Palais offers a family visit to help young people discover this artist:
The Grand Palais offers a family visit to help young people discover this artist:
THE INTERACTIVE FAMILY GUIDED TOUR :
In a family with children aged 7 to 16 years old
Duration: 1h30
Discover with your family through games and interactivity a major artist in the History of Art.
Entrance through the "coupe-file" access. Meet in front of the "groups" reception desk 1/4 hour before the visit
Wednesdays (in October only) and every Saturday at 2:15 pm
The TOP EXHIBITIONS of the moment