At Palazzo Galliera, Fashion Museum
The EXPO "Gabrielle Chanel, fashion manifesto
WE LOVE : a very beautiful exhibition on a woman with an extraordinary destiny
AGE : from 10/12 years
DATE: until 17 January 2021
LOCATION: at the Galliera Palace, Fashion Museum (16th)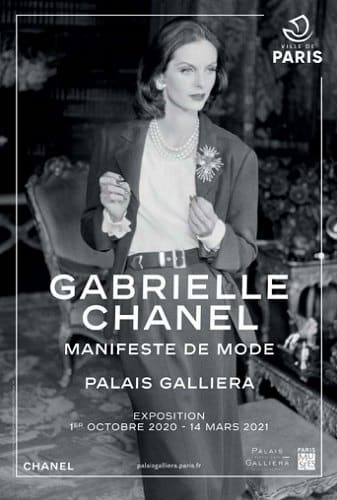 The Gabrielle Chanel exhibition, fashion manifesto
This is the first retrospective in Paris of the "very great dressmaker" Gabrielle Chanel. that will revolutionize the world of couture
This exhibition is an invitation to discover a timeless universe and style and in particular 350 pieces, some of which come from private collections.
She presents the debut of "Coco" Chanel... with some emblematic pieces including the famous 1916 jersey sailor's jacket. She invites you to follow the evolution of Chanel's style... with its chic allure, little black dresses and sport models from the Roaring Twenties to the sophisticated dresses of the 1930s. It evokes the war, the closing of the fashion house (the only remaining shop in Paris at 31, rue Cambon selling perfumes and accessories).
The second part of the exhibition invites you to decipher his dress codes. : tweed suit, two-tone pumps, 2.55 quilted bag, black and beige of course, but also red, white and gold... not forgetting the costume and high jewellery essential to Chanel's silhouette.
A room is dedicated to N° 5 created in 1921
Ten photographic portraits of Gabrielle Chanel punctuate the scenography and affirm how much the dressmaker has embodied her brand.
The TOP EXHIBITIONS of the moment