THE "FIRE" EXPO
WE LOVE : fireman's outfits to play the little firemen!
AGE : ideal from 9 years
DATE: until January 6, 2019
LOCATION: the Cité des Sciences at la Villette (Paris 19th)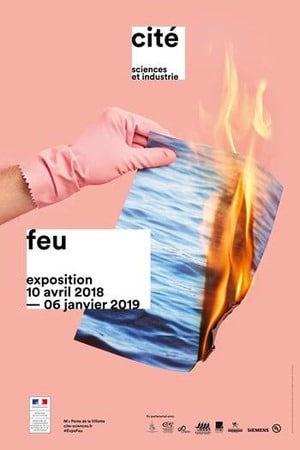 Fire, the exhibition that will arouse vocations!
Fire is capital in the history of humanity.
Sometimes a friend who warms, enlightens and brings us together around the fireplace, sometimes an enemy who evokes devastation, destruction and violence.
The Cité des Sciences presents a exciting, extremely clear, lively, interactive and educational exhibition.
This exhibition traces the history of the domestication of fire and ends with experiments that explain how to protect oneself in case of fire.
A necessary exhibition for children as well as for adults, which will surely give rise to firefighter vocations!
The Fire exhibition is divided into three parts: taming, understanding and fighting the fire
Fire is organized around 3 main themes: Taming the fire (more historical dimension with its myths, and its domestication in time), Understanding the phenomenon of fire (analysis of chemical phenomena and industrialization) and Fight the fire (prevention, protection, fire fighting).
For each of these 3 themes, the scenography of the City of Science sets up very fun and educational experiences and presents videos. The scenarios are adapted to small as to teenagers..
Depending on the age of the visitor, one part of the exhibition is more interesting than another.
The TOP EXHIBITIONS of the moment