WE love
an exhibition for lovers of dance and impressionism
Age : 
from 10 years old in open house, from 6 years old in the workshop
Duration: 
until 19 January 2019
Location: 
 Museum of Orsay (Paris 7th)
* Free entry for under 26s if EU residents and for teachers with a pass, disabled persons + accompanying person and French jobseekers with a valid identity card.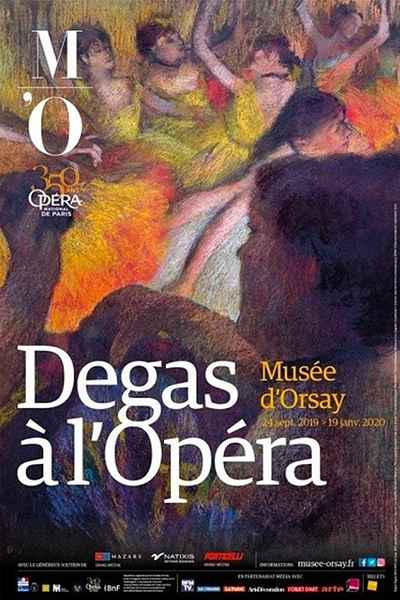 The Degas exhibition at the Opera": the painter and the white tutus
The Orsay museum devotes a beautiful exhibition about Degas and the opera. 

We admire the paintings 

ballerinas and little rats, but also more broadly the paintings of a period, that of Paris in the 1880s.
Degas has been doing all his life, from Opera is his favourite world. His passion for this universe is obvious.

He was interested in the whole world of opera, ballerinas of course, but also the musicians, from the orchestra pit to the backstage area, the spectators in the boxes in the foyer, from intermissions to after-evenings. Moreover, at the end of his life, Degas claimed that for him the ballerina had been nothing more than a "pretext".

This exhibition presents about 200 workswhich do not come from 

only of the Musée d'Orsay, but of the Musée d'Orsay itself.

 

65 different lenders including 17 private collections.

Degas at the Opera, it's an opportunity to highlight an exceptional painter...one of the greatest of his century.
An exhibition for lovers of dance and impressionism.