Exhibition at the Fondation Vuitton
The EXPO "The Courtauld Collection
WE LOVE : a hundred impressionist masterpieces
AGE: for all, from 6 years old in free visit
DATE: until June 17, 2019
LOCATION: Vuitton Foundation (Bois de Boulogne)
The Courtauld Collection: a major exhibition at the Fondation Vuitton
The Fondation Vuitton presents more than 110 impressionist works belonging to the great textile manufacturer and art collector Samuel Courtauld.
This exhibition presents Samuel Courtauld's passion for Cézanne, Manet, Van Gogh and Gauguin
Those are masterpieces of impressionist art who are meeting for the very first time in Paris.
Arranged chronologically, the Courtauld Collection's exhibition provides a clear picture of the evolution of Impressionism and Post-Impressionism from the 1860s onwards.
The exhibition brings together masterpieces such as : Bar at the Folies-Bergère of Manet (1882), Nevermore of Gauguin (1897), The lodge of Renoir (1874), The woman powdering herself of Seurat (1889), The self-portrait with the bandaged ear of Van Gogh (1889)...
The TOP EXHIBITIONS of the moment
class=uagb-post__inner-wrap>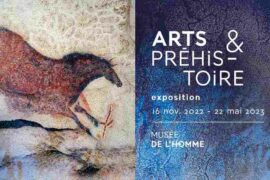 class=uagb-post__inner-wrap>
class=uagb-post__inner-wrap>
class=uagb-post__inner-wrap>
class=uagb-post__inner-wrap>
class=uagb-post__inner-wrap>
class=uagb-post__inner-wrap>
class=uagb-post__inner-wrap>
class=uagb-post__inner-wrap>