- Exhibition at the Musée d'Orsay -
The EXPO "Berthe Morisot at the Musée d'Orsay
WE LOVE : a beautiful retrospective of an artist too little known
AGE: for all, from 7 years old
DATE: until September 22, 2019
LOCATION: Orsay Museum (Paris 7e)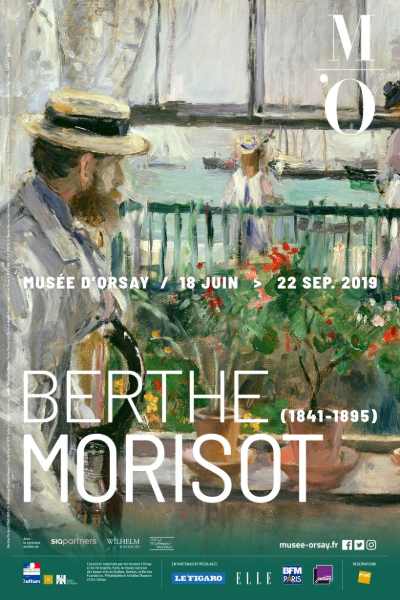 "The Berthe Morisot Exhibition": an impressionist woman, impressive and free
The Orsay Museum devotes a very nice retrospective of this impressionist painter, too little known.
This is the first retrospective of Berthe Morisot in France since ... 1941
Berthe Morisot is an extraordinary woman for her time. She chose the life of the Parisian avant-garde in the 1860s and rubbed shoulders with the greatest painters: Fantin Latour, Monet, Manet, Degas, Renoir... and actively participated in the impressionist movement.
The exhibition presents 73 paintings, 2 large pastels and the opportunity to see paintings often held in private collections
Among these, we do not miss the Girl with a Green Coat (1894), the Young Woman in Grey (1879), The Green Umbrella (1873), The Cradle (1872) or Eugene Manet on the Isle of Wight (1875).
This exhibition will appeal to children from 7 years old. It shows interior scenes, moments of the daily life of the bourgeoisie of the time, portraits of his daughter Julie, scenes in the garden ...
A necessary exhibition, which reminds us how much Berthe Morisot is simply a very great impressionist painter.
And of course, we take advantage of this exhibition to stroll in the beautiful Musée d'Orsay! It is one of our favorite art museums in Paris.
The TOP EXHIBITIONS of the moment