Exhibition at the Museum of Jewish Art and History
EXHIBITION "Adolfo Kaminsky, Forger and Photographer
WE LOVE : an exhibition of great humanity about an exceptional man in dark times
AGE: for all, from 10 years old
DATE: until April 22, 2020
RATE : FREE: for all
LOCATION: Museum of Jewish Art and History (Paris 4th)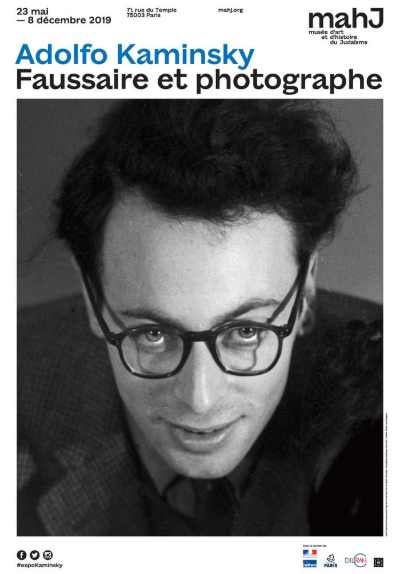 Adolfo Kaminsky exhibition at the Museum of Jewish Art and History
Exciting exhibition about an exceptional man.
Adofo Kaminsky is a genius forger, thanks to whom hundreds of people have been saved.
Joined the Resistance at the age of seventeenThanks to his skills as a chemist, he became an expert in the creation of false papers during the German occupation.
For 30 years, he'll be a forgerAfter the war, he supported Algerian independence fighters, South American revolutionaries and Third World liberation movements, as well as opponents of the dictatorships in Spain, Portugal and Greece.
After the war, passionate about photography, he took thousands of pictures, in which he captured a world of flea markets in Saint-Ouen and the neon lights of Pigalle, where workers, clandestine lovers, second-hand goods dealers, real or fake models, bearded lice wandering around?
The exhibition shows his life as a forger, some of his photographs and presents a fascinating report on a man of great humanity.
FREE exhibition for all.
The TOP EXHIBITIONS of the moment