An outdoor escape game to have fun and discover Paris!
With family (from 14 years old) or between adults
Practical Information & Rates
-10% discount with code FAMILINPROMO
72€ instead of 80 € for a group of 2 to 6 people (regardless of the number of participants)
Duration of the Escape Game: 1h30 (including 15 minutes of presentation)
Distance traveled : about 2km
Meeting place : Metro Saint Michel
4 possible courses, between Saint Germain, Saint Michel and the Ile de la Cité
For adults and teens from 14 years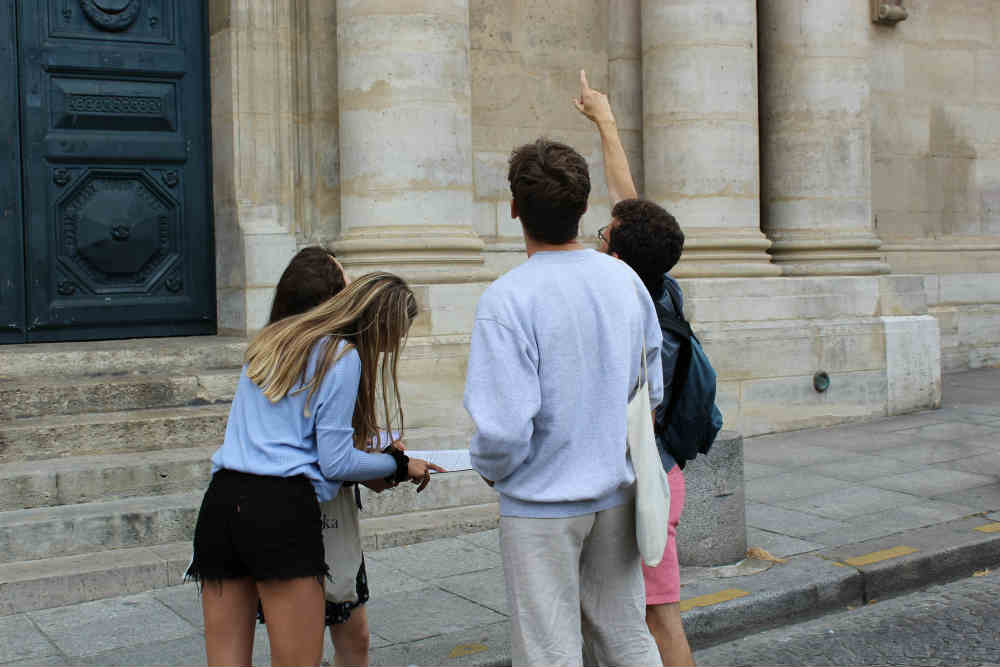 The escape-game
The challenge
Between Saint-Germain des Prés and Ile-de-la Cité
Solve the many puzzles that mark one of the four courses proposed for this Escape Game.
Each step will be a challenge
And each step resolved will discover a small piece of this neighborhood, its history, its mysteries ...
You will have:
a map, a tablet and a book
your mobile phone to be reached by your guide if needed
WARNING (notice to small cheaters): Your mobile will not be of any use to you to solve the puzzles (too fastoche). You will not find the answers to the riddles, they are much too subtle for Google ...
❤ Why we love this Escape Game
A very nice idea to go out with your family
He is playful (like all Escape Game) but also cultural. We discover Paris while having fun ?!
Paris, as scenery of this game, it's just magic!
This game develops the sense of orientation and observation
An Escape Game that for once, will not run away claustrophobic and all those who fear to stay locked between 4 walls for 1h
Frequently Asked Questions
What is the ideal age for teens? From 14 years old
Can we cancel the Escape Game if we have an impediment? You will find the conditions of cancellation on the site of our partner (click on BOOK)
Can teens do it alone? No, the presence of one adult per group is mandatory if the other participants are minors
And if it's raining? Ponchos are available to participants