GAME COMPETITION COMPLETED
We offer you a part of Escape Game in outdoor for 1 family (parcours pour les 7/10 ans) pour découvrir Montmartre en s'amusant
1 winner (6 players) will be drawn
Lot to win : 1 partie d'Escape Game en extérieur, pour 6 joueurs (dont 1 adulte au moins), sur le parcours enfant (ente 7 et 10 ans) dans le quartier de Montmartre, à choisir le jour (et heure) de leur choix (sous réserve de disponibilité)
Value of the lot: 80 €
This contest is organized in partnership with MyUrbanExperience
LEARN MORE ABOUT THE ESCAPE GAME "THE MYSTERIES OF MONTMARTRE"
TO PARTICIPATE, COMPLETE THE QUESTIONNAIRE BELOW
GOOD LUCK TO EVERYONE !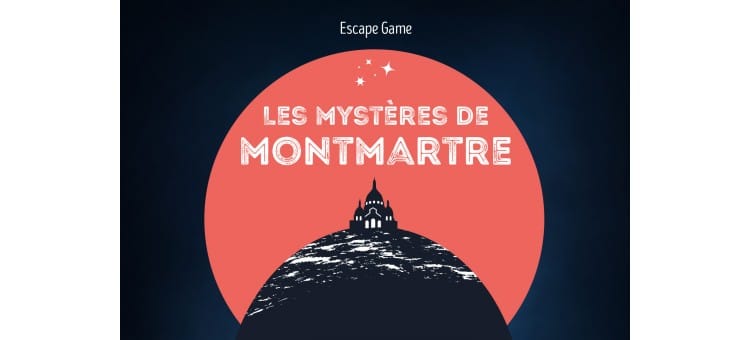 REGLEMENT DU JEU : Le jeu consiste en un tirage au sort des participants. Les inscriptions au tirage au sort sont ouvertes du 22 mai au 26 mai 2019 minuit. Pour s'inscrire au tirage au sort, les participants doivent répondre au questionnaire et valider. Un tirage au sort désignera 1 gagnant. Lot : une partie d'Escape Game "Les Mystères de Montmartre" (pour 6 joueurs), sur le parcours enfant à Montmartre. L'identité des participants ne sera divulguée à aucun moment. Tirage au sort le 23 mai 2019. Les prix ne peuvent faire l'objet d'un remboursement en espèces ou d'une contrepartie quelle qu'elle soit. Le gagnant seront informés par e-mail de leur victoire le 23 mai 2019.