Parcours enfants (pour les 6 à 9 ans)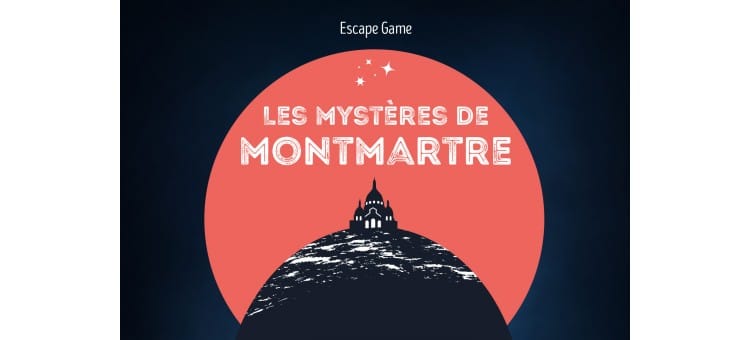 Practical Information & Rates
-10% de réduction avec le code FAMILINPROMO
72€ instead of 80 € for a group of 2 to 6 people (regardless of the number of participants)
Duration of the Escape Game: 1h30 (including 15 minutes of presentation)
Distance traveled : about 2km
Meeting place : subway station Abbesses
En famille et idéalement avec les enfants dès 6/9 ans
Escape Game "The mysteries of Montmartre", children's trail
The objective
A walk in the village of Montmartre on a course dotted with riddles

Your team will survey Montmartre, its alleys, its stairs and discover a very endearing neighborhood, while having fun

The Montmartre district will have no more secrets for you, after this 1h30 Escape Game
The Escape Game
Join the guide in a given time (70mn top chrono). To get there, it will be necessary to solve clues and mysteries 

This Escape Game has been designed for families with children (primary level): riddles for parents and riddles for kids.
You'll need combine the puzzles of the youngest with those of the greatest To advance. A real team work in family 
6 people max. team and the mandatory presence of at least one adult
It's a very fun outing. But you will have to work your brain, your sense of observation and orientation and your logic.
For this escape-game, you will have at your disposal:
a map, a tablet and a book for adults and a booklet for children
your mobile phone to be reached by your guide if needed
children will keep their booklet after Escape Game
the guide can give you a little help if you are lost or blocked
WARNING (notice to small cheaters): your mobile will not be of any use to you to solve the puzzles (too fastoche). You will not find the answers to the riddles, they are much too subtle for Google ...
❤ Why we love this Escape Game
A great outing idea to do with family
It's very playful, like all Escape Game with the cultural dimension and more. We discover Montmartre while having fun
This game develops the sense of orientation and observation
An Escape Game ideal for claustrophobic and for all those who dread to stay locked between 4 walls for 1h30
Frequently Asked Questions
What is the ideal age for children? From 6/7 years old
Can we cancel the Escape Game if we have an impediment? You will find the conditions of cancellation on the site of our partner (click on BOOK)
Can children do it alone? No, the presence of one adult per group is mandatory if the other participants are minors
And if it's raining? Ponchos are available to participants