Day or night, with or without a guide ... The top family outing, from 12 years old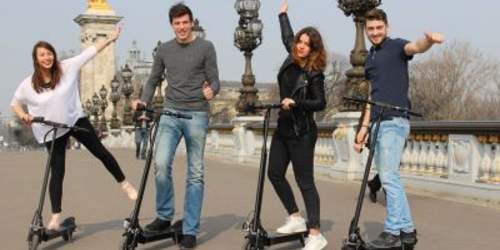 It becomes It is becoming easier and easier to get around Paris on a scooter electric thanks to the development of numerous bicycle paths in all the districts and particularly in the centre of Paris. There are currently about 60 kms of bicycle paths in Paris.
ATTENTION, the electric scooter rides are only authorized from 12 years oldfor security reasons.
3 FORMULAS for a nice ride on an electric scooter :
RENTAL OF ELECTRIC SCOOTERS
We offer reduced rates (20% discount with Familin'Paris) with our partner Rent&Go
We can rent scooters for 1 hour, 2 hours, 3 hours or more
You move where you want, at your own pace. There are recommended itineraries on request
Rental is by reservation only. The rental is open 7 days a week
2 departures in Paris : in Saint Michel in the Latin Quarter or near the Eiffel Tower
The price of the rental is 12 ? for 1 hour, 20 ? for 2 hours and 24 ? for 3 hours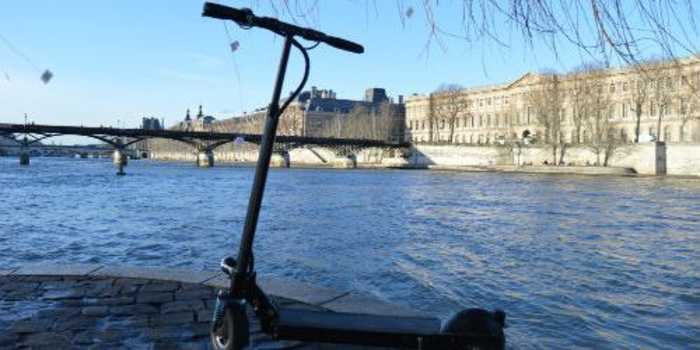 GUIDED DAYTIME RIDE ON AN ELECTRIC SCOOTER
A 2-hour walk full of pep to admire the most beautiful districts of Paris
Group of up to 8 people + 1 professional facilitator
The course is superb : you will bypass Notre Dame de Paris, go past the Louvre Museum, the Musée d'Orsaythe Place de la Concorde, the splendid Pont Alexandre III, the Grand-Palais, the Champs-Elysées and finally the Pont de l'Alma for a superb view on Eiffel Tower
On the way backfrom the Eiffel Tower to the center of Paris, you go along the quays. It's fun and the course is totally safe.
The walk is both fun and cultural. It is punctuated with anecdotes and historical reminders
Departure / arrival : Hôtel de Ville district (in the 4th district)
Price : 42 ? per person (public price 45 ?). You pay a deposit of 20% at the time of booking. The balance is to be paid in store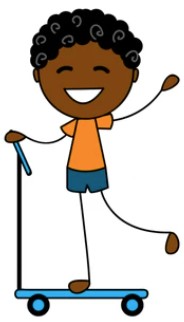 THE GUIDED NIGHT RIDE ON AN ELECTRIC SCOOTER
It is a 2-hour walk in Paris at nightfall (including initiation) in electric scooter, with a professional facilitator
You discover Paris and its illuminated monuments. During your 2-hour walk, you see (even from a distance?) Notre Dame de Parisyou pass through the courtyard of the Louvre Museumyou walk along the Musée d'Orsaycross over. the Place de la Concorde, the Alexandre III Bridgego ahead. the Grand PalaisGo back up. the Champs-Elysées and finally the Pont de l'Alma with a breathtaking view of Eiffel Tower
Group of 8 people max. + 1 professional animator (at least 2 people are required for this activity)
Departure / arrival : Hôtel de Ville district (in the 4th district)
Price: 50 ? per person (public price 55 ?). You pay a deposit of 20% at the time of booking. The balance is to be paid in store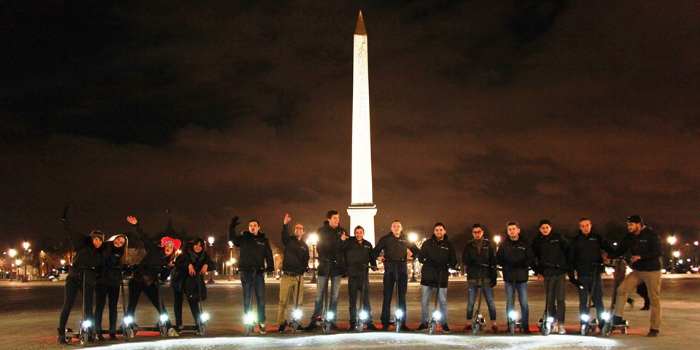 ---
---