Pizza made by chef Ludovic Bicchierai,
best pizzaiolo in the world 2016 at the Palermo competition
An Italian Dinner on the Seine with the all first pizzeria-trattoria on the Seine River and it's very successful! This cruise is ideal for families for children to discover Paris in the evening, while enjoying a quality Italian dinner or duringa Sunday brunch at noon ! She is also really nice to hang out with friends because it is very user-friendly or for a romantic dinner.. It's a formula for a excellent value for money.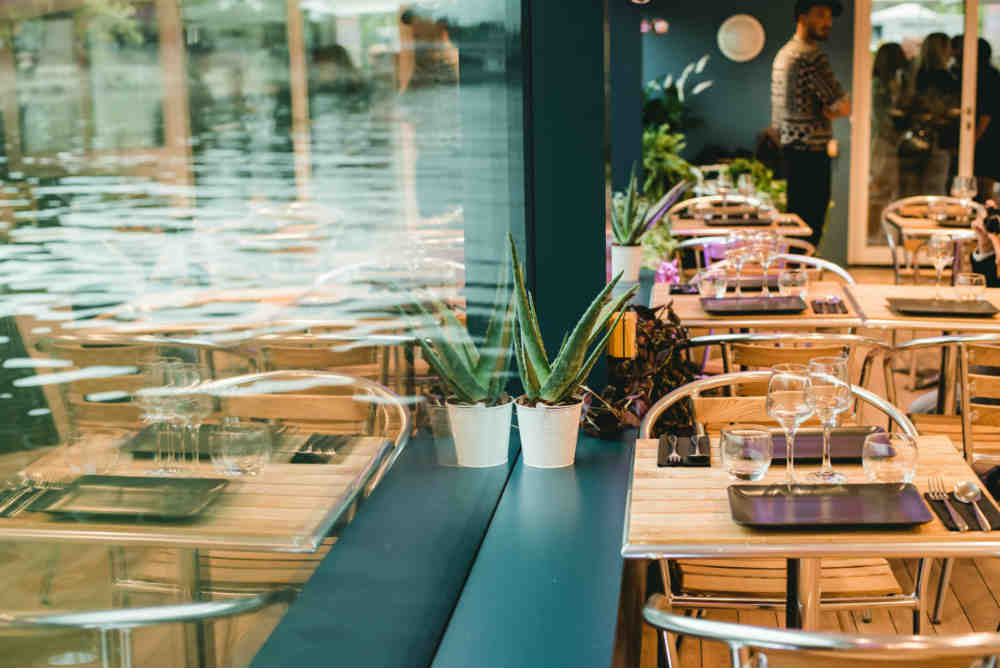 WE love
: the decoration, the atmosphere and the Italian menu
Menu rate (excluding drinks) :
39€ per adult and 29€ per child (up to 10 years old included)
FULL MENU :
antipasti/ pizza or fish or meat dish / chef's tiramisu
BRUNCH RATE (EXCLUDING DRINKS) :
45€ per adult and 29€ per child (up to 10 years old included)
BRUNCH MENU :
hot drinks / fruit juices / pastries / jam / savoury platters (delicatessen, smoked salmon, salads...) / choice of dish between pizza or fish or meat dish / chef's tiramisu
Duration: 
1h45 for the cruise including dinner
Nice: 
small covered terrace of 30m2 at the front of the boat
"ITALIAN DINNER" or "ITALIAN BRUNCH", A 1H45 CRUISE TO DECENTRACTED AMBIANCE
Discover Paris from the Seine while tasting a very good Italian dinner or brunch is the successful wager of this catering cruise
A fully panoramic boat (with a warm and casual decor) for admire the most beautiful monuments of Paris  : the Eiffel Tower, Notre-Dame, the Grand-Palais, the Conciergerie, the Orsay Museum, the Town Hall...
On the plate, for the Italian dinner, an Italian menu with a tray of antipasti as a starter (very good) followed by a main course (pizza or meat or fish). And we finish with a tiramisu

The pizzas are prepared on board. They were designed by the chef... 

Ludovic Bicchierai, best pizza chef in the world 2016

 at the Palermo contest

In the plate, some Italian Sunday lunch brunchthe menu includes : 

hot drink and fruit juices, pastries, savoury platters (cold cuts, smoked salmon, salads...) + a choice of pizza or fish or meat dish and finally the famous chef's tiramisu for dessert.

Drinks are not included in the dinner menu and there is no water in carafe (not possible on the boat). You have to take your drinks in addition
SCHEDULES + DINNER FORMULA RATES :
Saturday - 1st departure : reception at 6pm, departure at 6.30pm and return at 8.15pm. For the moment this departure is not insured. It will resume later on a date not yet determined.
Wednesday to Sunday : reception at 8.45 pm, departure at 9 pm and return at 10.45 pm
Duration of the cruise: 1h45
The rate is 39€ per person (Cruise + meal). The rate for children (up to and including 10 years old) is 29€ per child. For information, as a comparison, the price for a cruise on the Seine for 1 hour (without meals), depending on the company, is around 14€ to 15€ for an adult.
SCHEDULES + BRUNCH FORMULA RATES :
Only on Sundays
Reception at 12.30pm, departure at 1pm and return at 2.45pm.
Duration of the cruise: 1h45
45€ per adult and 29€ per child (up to 10 years old included)
Warning: the boat leaves on time and cannot wait for late arrivals.Indeed, traffic on the Seine is subject to very strict timetables.
RECEPTION AND VALIDITY OF TICKETS:
As soon as we receive your payment, e-Tickets are sent by email
The e-tickets will be scanned on boarding
There is no need to print the ticket if you have a smartphone, it can be scanned from your smartphone.
E-Tickets are neither cancellable nor refundable and can be modified in agreement with the Croisière de Paris.
If needed, Contact us by email
OUR OPINION ON THE "ITALIAN DINNER" CRUISE ON THE SEINE RIVER
We liked the joyful atmosphere and relaxed with a caring staff
This cruise has all the ingredients for those who are looking for a casual dinner cruise with great value for money (we really enjoyed ourselves)
It lasts an hour and 45 minutes, which is very good timing with kids.... we have time to enjoy the meal and enjoy the exceptional course of this cruise on the Seine
The Italian theme is perfect for families and works well with children and teenagers.