Dalí exhibition at the Atelier des Lumières - A digital experience with XXL works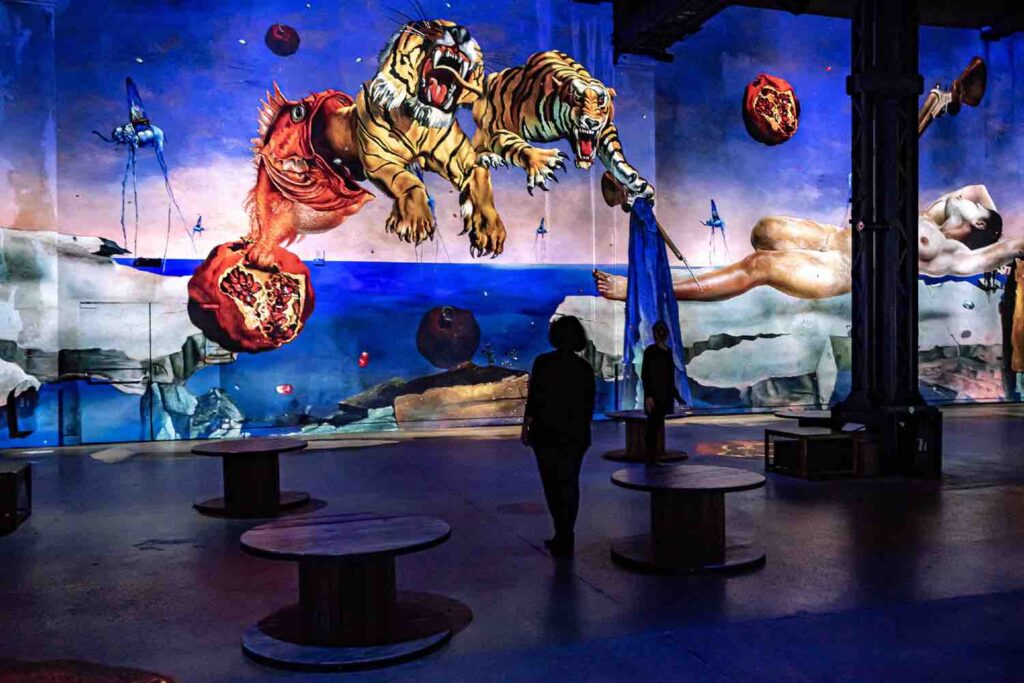 WE LOVE a total and bluffing sensory experience
AGEfor all, from 6 years old
DATE May 19, 2021 to January 2, 2022
PLACE Atelier des Lumières (Paris 11e)
THE IMMERSIVE EXHIBITION "DALI, THE ENDLESS ENIGMA
The Dalí exhibition at the Atelier des Lumières is the new creation of this place dedicated to the discovery of art through digital and immersive processes
Through a thematic tourdive into surreal and metaphysical landscapes and find yourself in the heart of the surprising works of the artist with the overflowing imagination
The Dalí exhibition at the Atelier des Lumières, presents Dalí's monumental works are projected on the floor and walls of the studio. Up to 10 meters high, they let appear the details of the brush strokes, the lines and the play of materials.
They trace 60 years of creation
The world of Dali lends itself particularly well to this digital experience in XXL format
The music of Pink Floyd accompanies this sensory experience
In the second part of the exhibition, the Atelier des Lumières offers a tribute to the Spanish architect with the exhibition "Gaudí, architect of the imagination"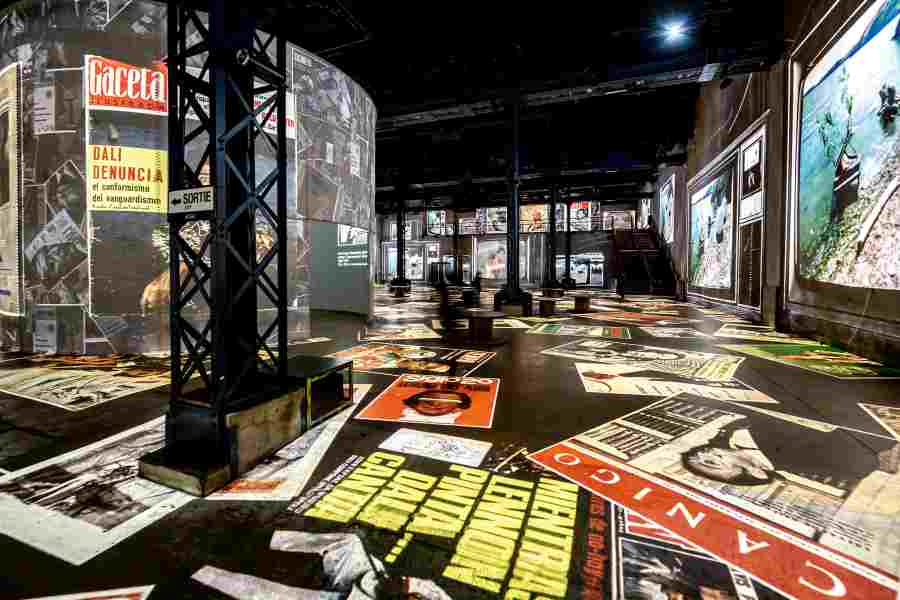 The Atelier des Lumières, the new cultural place in Paris
The Workshop of Lights opened in the spring of 2018 in a former smelter in the 11th arrondissement of Paris. This very large exhibition space is perfectly suited to the ambitions of this new Parisian cultural venue.
The founding principle is put technology at the service of the artistic tradition by appropriating classical pictorial works to make them into gigantic video projections.
It is another way of organizing exhibitions, of discovering art, it's amazing and it will please the young publicfor sure!
In a space of 2000 m2 and 10 meters high, Van Gogh's works are projected on the floor, the ceiling and the walls.
It is a visual shock, the colors explode. A music accompanies the projection. We are plunged into a sound and light XXL size. More than 3000 images set in motion by 140 laser projectors make this immersive art.
THESE EXHIBITIONS THAT ENCHANTED US
All the nice exhibitions at the moment...