GAME COMPETITION COMPLETED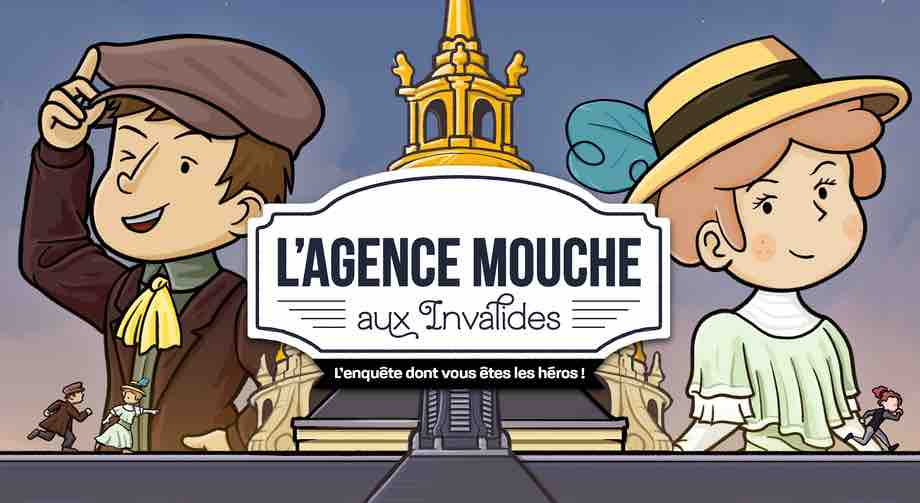 TO WIN
10 invitations to a game-inquiry at the Musée de l'Armée (from age 5)
PITCH FOR THE "AGENCE MOUCHE AUX INVALIDES" GAME
A thrilling investigation inspired by the audio book* written by Claudine Aubrun. Immerse yourself in 1905, in a surprising setting right in the heart of the Invalides! On the eve of the inauguration of the brand-new Army museum General Niox, our first director, is waiting for you in the Turenne Room to pass on his instructions. Go in search of the objects in our collections, collect the hidden cryptograms and be strategic! Armed with your investigator's notebookYou decide your own route. Have an adventure with your family and accomplish your mission!
When? December 17 to 31, 2022
Where? At the Musée des Invalides
For who ? From 5 years old
To try your luck,
fill out the questionnaire below,
before midnight on December 18, 2022.
? Good luck to all ?
RULES OF THE COMPETITION
The game consists of a random draw of participants. Registration for the draw is open from December 17 to 18, 2022 at midnight. To enter the draw, participants must complete and validate the questionnaire. A random draw will select 10 winners. One prize = 2 invitations to the "L'Agence Mouche aux Invalides" quiz, to be used before December 31, 2022. The identity of participants will not be disclosed at any time. Draw on December 19, 2022. Prizes cannot be reimbursed in cash or for any other consideration whatsoever. Winners will be notified by e-mail on December 19, 2022.
---
What to do at Christmas with your family?