October 30, 2022
au théâtre de l'Européen à Paris (17ème)
WE love : énergie, humour et rythmes endiablés
Age : de 3 à 12 ans
Date October 30, 2022
duration : 2h (dont 20mn d'entracte)
Location: à l'Européen (dans le 17ème)
Rock and fun for the whole family
ZUT has been able to impose its mark to be among the essentials of the children's song.
Leurs chansons survitaminées s'inspirent du quotidien des familles qu'ils croquent avec humour sur des rythmes variés et actuels. (10 albums et on leur doit également toutes les musiques de l'Ane Trotro).
Le spectacle ZUT 20/20 rassemble quelques-uns de leurs plus grands succès et donne l'occasion de découvrir les 4 songs from their new EP « J'aime quand tu souris ».
Impossible de tenir en place face à l'humour et l'énergie communicative of the 5 musicians.
Préparez vos zygomatiques : ZUT, les enfants adorent, les parents adhèrent !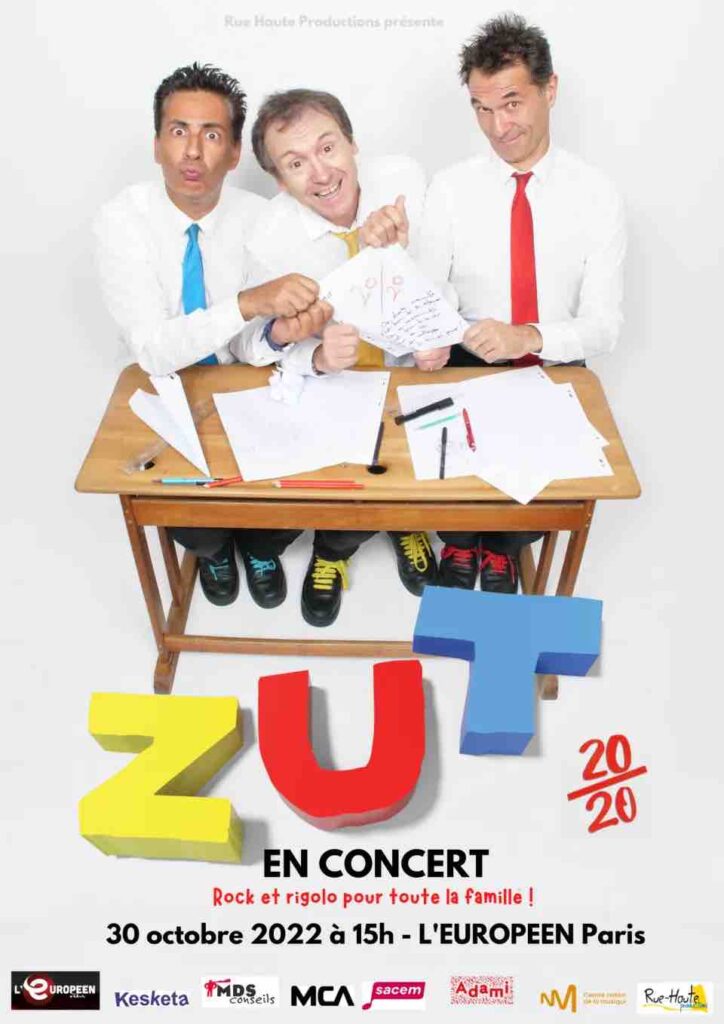 Circus shows on the bill: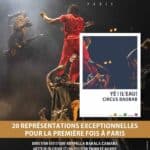 Until June 10, 2023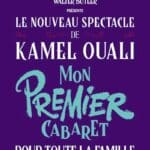 Until June 28, 2023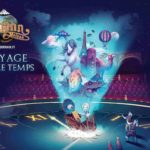 Until August 6, 2023