- Musical show -
For 4-8 year olds
WE LOVE : playful, educational and participative musical awakening
AGE : for ages 4 - 8
DURATION : 1h
DATE:  until June 30, 2024
DURATION : 1h
LOCATION: at Théâtre La Boussole (Paris 10e)
My little classics : a first discovery of classical music, a great participative show
An introduction to classical music through the instruments of the orchestra and the essential tunes of the greatest composers
It's fun, educational and participatory
Children are invited to come on stage to learn the guitar, the piano, the cello or the timpani...
The pitch Marcellin Clef de Sol, a famous conductor who travels all over the world, arrives in his musical workshop to rehearse a concert with his musicians, but he can't find anyone because he has the wrong day! No matter, he will take advantage of it to propose to the children present a real musical journey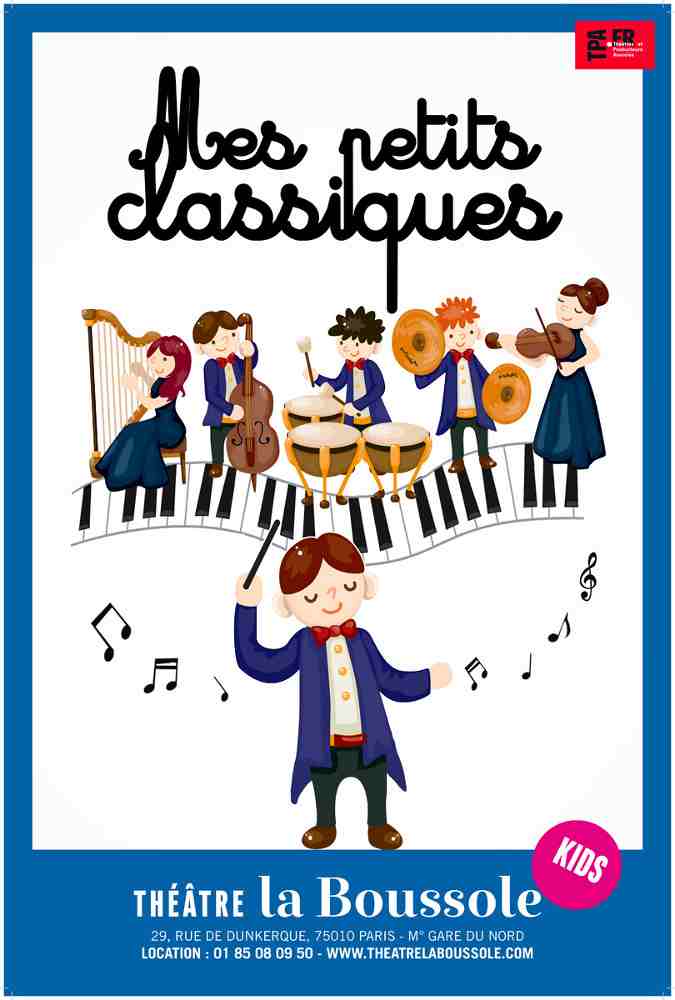 The press speaks about it
LE FIGARO - A journey to the heart of music, a participatory concert that will delight young and old alike.
LE PARISIEN - The attention of the children, kept awake by the conductor, never wavers one iota. For they are never at the end of their surprises and discoveries.
GOING OUT IN PARIS - A musical journey from a fun and educational angle, not to be missed.