WE love
: A real classic circus, emblematic of the Circassian tradition
Age : 
for all, from 3 years old
Duration: 
Jusqu'au 15 mars
Location: 
 Cirque d'Hiver (Paris 11e)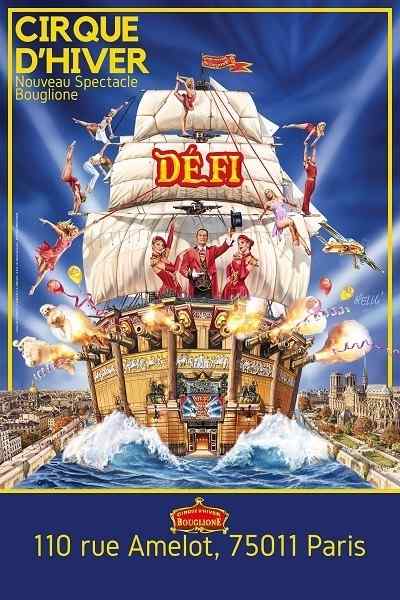 Le cirque d'Hiver Bouglione présente son spectacle de la saison 2019/2020: "Défi !"
C'est une tradition bien établie : chaque année, le cirque Bouglione présente un nouveau spectacle de cirque dans la plus pure tradition circassienne.
Cette année le spectacle s'appelle "Défi" … tout un programme !
Find acrobats, trapeze artists, horses, elephants ... and the Cirque d'Hiver orchestra, all presented by Monsieur Loyal.
A superb old-fashioned circus show of 2 hours.
Et comme chaque année, c'est sous le beau chapiteau du cirque d'Hiver.
Watch the video of the show