WE love
: A real classic circus, emblematic of the Circassian tradition
Age : 
for all, from 3 years old
Duration: 
Until March 15
Location: 
 Cirque d'Hiver (Paris 11th)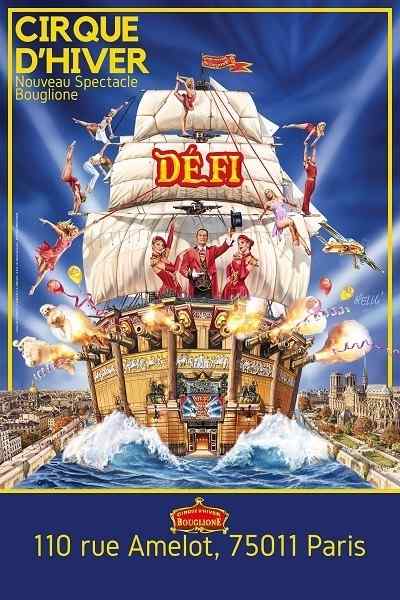 The Bouglione Winter Circus presents its show for the 2019/2020 season: "Défi!"
It's a well-established tradition: every year, the Bouglione circus presents a new circus show in the purest circus tradition.
This year the show is called "Défi" ... a whole program!
Find acrobats, trapeze artists, horses, elephants ... and the Cirque d'Hiver orchestra, all presented by Monsieur Loyal.
A superb old-fashioned circus show of 2 hours.
And like every year, it's under the beautiful circus d'Hiver tent.
Watch the video of the show