Circus "la Contrebande" : Willy Wolf
We like: a very impressive circus show, for the amateurs of strong sensations!
Age : from 8 years old
Date: Until January 4th
Place : Théâtre Monfort (Paris 15e)
Willy Wolf: a circus show in homage to a crazy stuntman
The circus company "La Contrebande" explores the real story of Willy Wolf, a stuntman from the beginning of the 20th century and self-proclaimed "world diving champion".
With a seesaw, a diving board and a flying motorcycle...this show is for those who like to dive vertiginous and very strong sensations.
Like Willy Wolf, the acrobats of the Smuggling Company like risk... and attempt in their own way to answer the question "what is risk and technical prowess". Do you have to touch death to feel alive?
A circus show lasting 1 hour and 15 minutes.
Circus shows on the bill: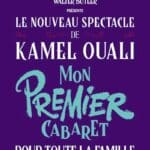 Until June 28, 2023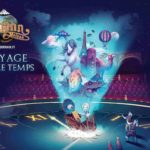 Until August 4, 2024