"Time travel
WE LOVE : Traditional family circus, very close to its audience
AGE: for all, from 3 years old
DATE: until August 6, 2023
DURATION : 2 hours
LOCATION: Capital Bormann (Paris 15th)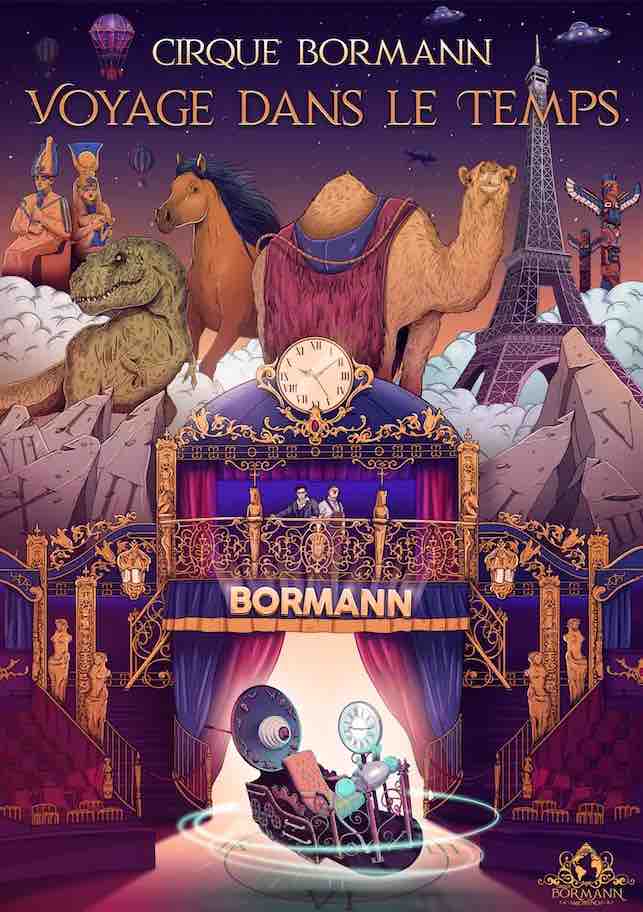 The Bormann Circus presents its latest show: "Journey through time
New family show, traditional but with a modern touch, under a comfortable marquee
We love that before the show, the children can learn some circus disciplines such as the wire or the Chinese plates.
On the ring during the show, the classic numbers of a circus still rooted in tradition follow one another: clown very present for the happiness of the little onesacrobatics (trapeze, seesaw, balance), hula hoop, lasso, juggling, horses, dromedary, camel, llama?
A nice show of 2 hours.
Cirque Bormann, a traditional family circus in Paris
For 7 generations the Moreno-Bormann and Pauwels families perpetuate the art and tradition of the great Circus.
The circus Bormann is one of the last big family circuses. It is installed all year round in Paris for 35 years
It consists of 8 artists trained in the art of the circus since their childhood.
The Bormann Circus presents in the pure circus tradition shows with clowns, horses, dromedaries, jugglers, trapeze acts...
The Bormann Circus is a human-sized circus, close to its audience.
Before each performance, it offers free access to initiation and animation workshops, supervised by the artists. The children love it!
Circus shows on the bill: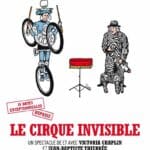 From April 4 to 15, 2023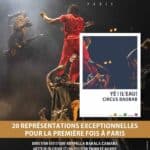 From April 14 to May 5, 2023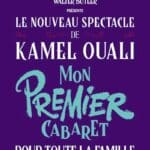 Until June 28, 2023