Show between acrobatics and dance
The grand finalists of "France has an incredible talent!"
Until June 10, 2023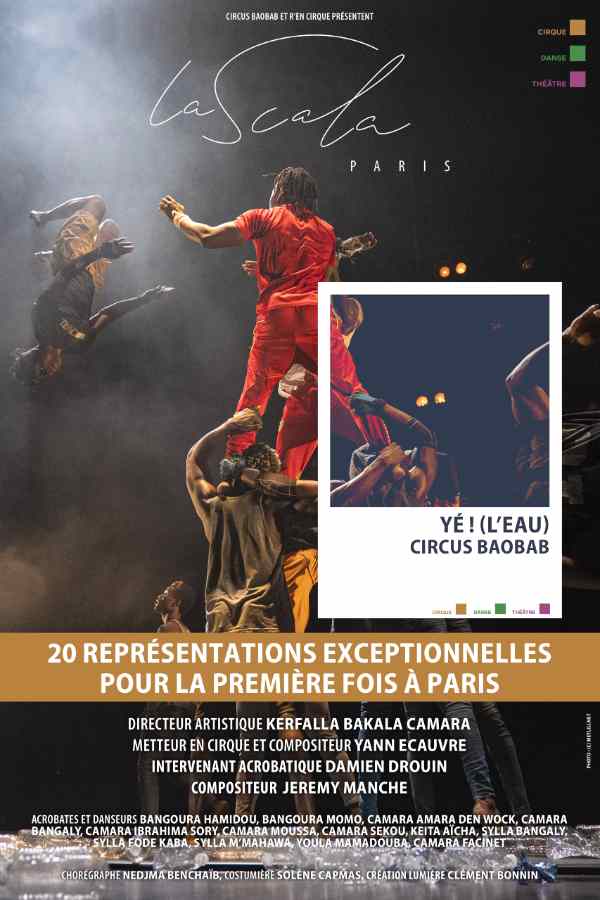 WE LOVE : a formidable troupe of acrobats and dancers from Guinea
AGE for all, from 8 years old
DATES until June 10, 2023
HOURS Tuesday to Saturday at 7 or 9 pm and Sunday at 3 or 5 pm
PRICES from 24€ to 44€
DURATION : 1h
PLACELa Scala (Paris 10e)
---
Circus Baobab - Yé ! (Water) :
A show halfway between dance and circus with a crazy energy and virtuositye
13 young acrobats and dancers from Conakry, Guinea. They are exceptional!
They were grand finalists of "La France a un incroyable talent last December
Circus Baobab is a collective of circus artists from Guinea. Their shows mix traditional dances such as Hip hop and Krump with circus art
Their new show, "Yé! L'eau", is an epic story about water, a resource as rare as it is precious, the conquest of which is essential to life, to a better life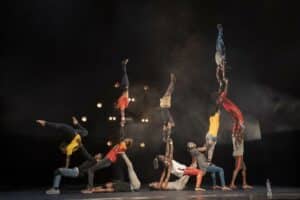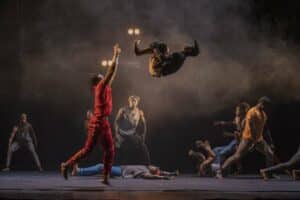 Find the list of our reviews
No opinion for the moment.