A film, a snack and animations for all the little movie lovers
From 18 months
Cinema for 18 months - 9 years
WE LOVE : a very nice concept, at a small price
AGE: from 18 months to 9 years
WHEN: every Wednesday and Sunday at 3pm
RATE : 4? (the film + animation + snack)
RESERVATION: online required
LOCATION: at the Forum des Images (1st)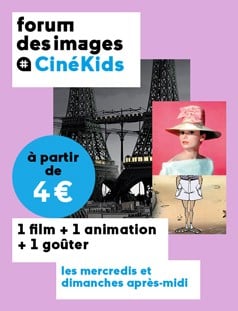 Each session of Cine Kids at the Forum des Images offers an introduction to cinema for children with a program dedicated to children from 18 months to 9 years old.
In the program of every Wednesday and Sunday at 3pm :
film projection
then meeting with artists live performance and / or animations at the height of the smallest!
Free snacks at the end of each CinéKids session
Caution, due to Covid 19 sanitation measures, it is imperative to reserve your Cinékids session in advance
This season's theme (September 11/December 21, 2022) is "Not Even Scared!"
Monsters, ghosts and were-rabbits are summoned to CinéKids every Wednesday and Sunday afternoon.
A program under the sign of the thrill, the strange, but also of the humor!
Free preview for the resumption of CinéKids, September 11:
Sunday, September 11 at 10:30 a.m. free preview (for children from 3 years old)
"The Tiger who invited himself for tea" by Robin Shaw. L
The pitch : One rainy day, an unexpected guest rings at the door : a tiger !
This funny and joyful adaptation of Judith Kerr's classic novel is accompanied by 3 other short films
Festive entertainment and a buffet await parents and children after the screening, presented in partnership by Little KMBO. (national release on September 14)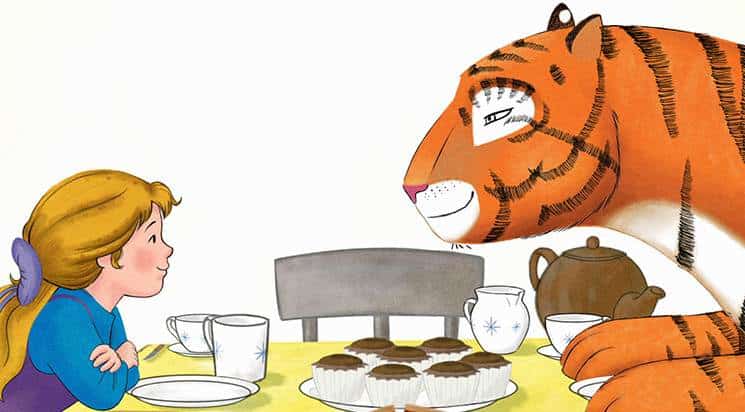 YOUNG AUDIENCE CINEMA IN PARIS
YOUNG AUDIENCE CINEMA IN PARIS