From June 8 to August 31 - FREE
A BALLOON SKY IN THE VILLAGE OF BERCY
It is the work of artist Patricia Cunha.
Those are 3200 balloons which will float above the course Saint-Emilien. A real cloud of balloons between Heaven and Earth.
Poetic, colorful and a regressive strand, this staging will bring pep 'and good mood. A wind of happiness will blow on the Village of Bercy.
The benches of the course Saint-Emilion will not be forgotten and they will invite young and old to sit down to admire this moving and colorful spectacle above their head!
For photos, selfies, direction the "Bubble Pool" children (and their parents) can dive in the middle of the balloons.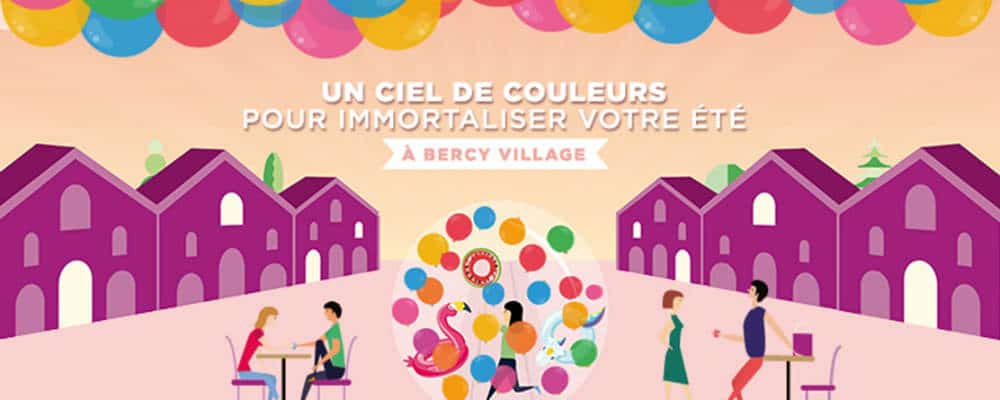 TO DO AT THE VILLAGE OF BERCY
A cinema session at theUGC Ciné Bercy
A shopping spree (the shops are open on Sundays)
The terraces reach you for a lunch or dinner outside. The atmosphere is very nice
TO DO IN THE DISTRICT
The Cinémathèque française
The rink from AccorHotels Arena