An outdoor escape game in the garden of the castle of Nanterre ? Duration 1 hour ? For the 7-13 years old
An escape game in augmented reality that plunges you into the end of the world. Will you be able to save the earth? You have 1 hour to face the challenges in team.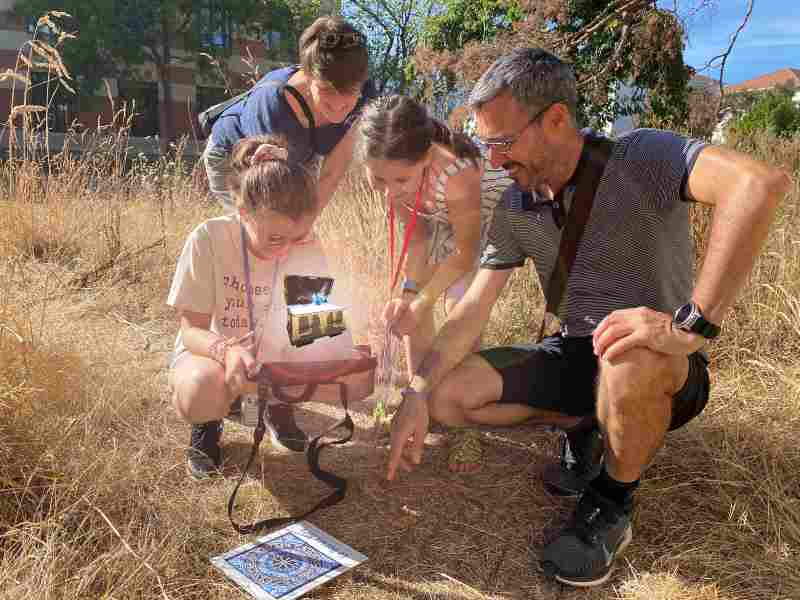 Price of the escape game "The magic portal?
Choose the date and time. We will confirm availability very quickly (response within a few hours). The transaction will be charged only when the availability is confirmed.
3 persons : 21? / per person
4 persons : 19? / per person
5 persons : 16,50? / per person
6 persons and more : 14? / per person
Add 7? per person for the birthday package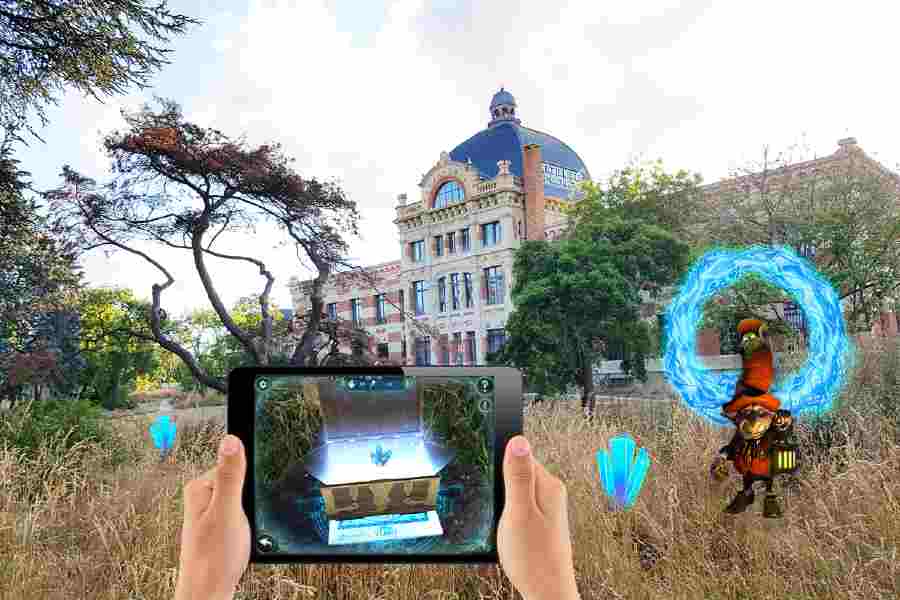 ---
Practical information
It's a escape game in virtual reality which takes place outdoor
In the garden of the castle of Nanterre (92)
Duration of the game: 1 hour
This is a game for families and children. Ideal for 7-13 years old
This treasure hunt takes place every day.
Summer hours (March 28 to October 31, 2021):

Monday, Tuesday, Wednesday, Thursday, Friday ? 12h-22h
Saturday ? 10am-10pm
Sunday ? 10am-8:30pm

Winter hours (from October 31 to March 27, 2022) :

Monday, Tuesday, Wednesday, Thursday, Friday ? 12h-18h
Saturday and Sunday ? 14h-18h

The success rate is 100%
---
"The magic portal": the outdoor escape game, for 7-13 year olds
An augmented reality treasure hunt, a top activity for the whole family
You only have 60 minutes to pass all the tests and challenges of this outdoor virtual Escape Game
Maximum reflection, creativity and fun are at the rendezvous!
It is a very suitable for the whole family (ideal from 7 years old). It is not necessary to have special knowledge, the game is designed for all
Children can come alone from 7 years oldThey will then be accompanied by the game master in their investigation
The game focuses on teamwork, logical thinking, sense of direction and speed
You don't need to have any special knowledge to find the riddle
The pitch:
The Earth is in serious danger? The resources of our planet are gradually being exhausted? It is the end of the world. Fortunately, "a Magic Portal" would allow Atlas, his messenger, to arrive in the park of the castle of Nanterre to save the world. His objective? To gather the members of the "Community of Saviors", the only people capable of saving the Earth. If you are summoned to the Castle, it is because Atlas is preparing to make you pass a multitude of tests to ensure your value. He is said to have hidden magical crystals in the Castle grounds. Go on a real treasure hunt with Escape Game inspired mechanisms to find these jewels of power and be admitted to the Community of Salvators.
The course of the treasure hunt / escape game :
Allow 5 minutes for the activity briefing
Your team's mission will be to save the earth, top time, you have 60 minutes, no more!
Armed with a tablet, each participant will make small characters appear thanks to augmented reality
They will help you solve puzzles and find 12 magic crystals to heal the Earth
During this escape-game you will learn 4 eco-responsible habits to adopt a sustainable diet
The right idea for a birthday party:
It is a great activity for an outdoor birthday party
The birthday package includes in addition to the gameA table, drinks, candies and a birthday garland. Attention, the cake is still the challenge of the parents !
The children are first welcomed by a dedicated animator who is there to guide them and explain the game. The escape game lasts 1 hour. Afterwards, the children will meet in the veranda area where the birthday party will take place. Finally, the children can spend the afternoon in the park and enjoy the natural area
The success rate is 100%
The birthday package can accommodate jup to 20 children
The ideal age for this formula is 7-13 years old
The fee is 7 ? extra per child
Outdoor Escape Games in Paris