The space for 6-12 year olds dedicated to biodiversity
THE CHILDREN'S GALLERY
The Children's Gallery is a museum dedicated to science and more specifically to the biodiversity. It is a place opened in 2010 and is part of the Natural History Museum. It is specially designed for children, with naturalized animals and interactive games. Welcome to a condensed world in 530 m2!
A space designed for 6-12 year olds, dedicated to biodiversity
he allows children to become aware of the interdependence of living beings
It is a interactive course based on observation, playful manipulations, animations, experiments?
The ticket includes the visit of the Grande Galerie de l'Évolution (except temporary exhibition)
A very successful mix of real and virtual
Wednesdays, Saturdays, Sundays and holidays. And every day during school vacations
THE COURSE PROPOSED TO THE CHILDREN
The Children's Gallery offers a 5-step tour to understand biodiversity from a local level to its global issues.
Under the cobblestones, life
The visit starts in Paris
It is a question of understanding the animal and vegetable diversity sheltered by Paris
To discover the falcons of Notre-Dame or the hedgehogs of the gardens, for example, children play with an animated cupboard, a virtual magnifying glass, a musical memory?
Freshwater sailors
Analysis of an alluvial plain crossed by the Seine
The river, in the form of a transparent table, hosts naturalized specimens and animations
It is an opportunity to understand the interactions between plants, aquatic animals and humans
Around the world
Time to put into perspective the information gleaned during the visit
It is a time to reflect on the relationship we have with nature and how to preserve it
Cogitate, cogitons
A playful device promotes eco-citizen actions
A collective role-playing game allows you to take on the responsibilities of a town councillor who is questioning the introduction of organic food in the canteen. Will you agree with the arguments of the agronomist, the doctor or the organic farmer?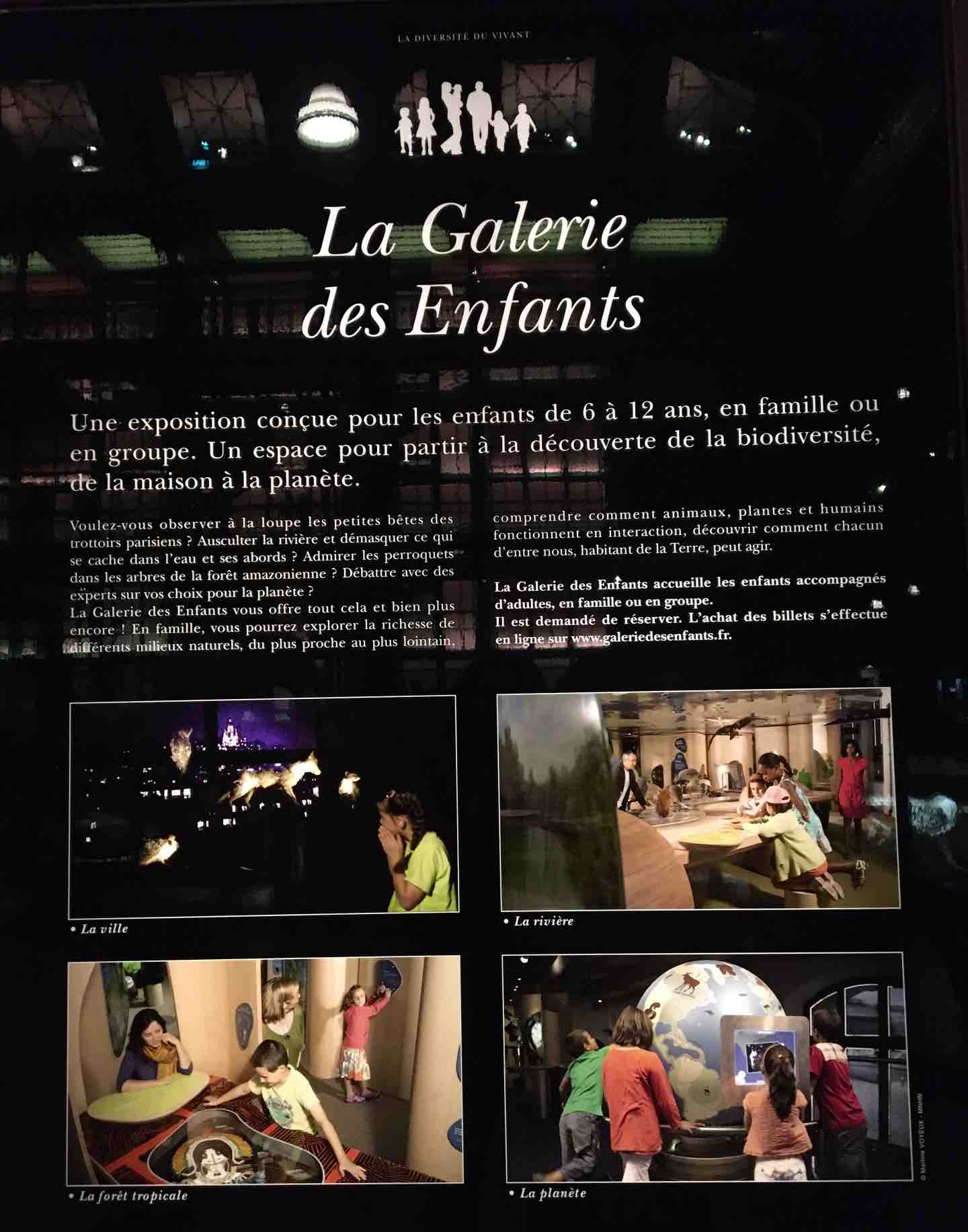 And also in the neighborhood (5th and Latin Quarter)