For children 6 to 12 years old
Choose between a visit to the Rodin Museum or a tour of the Rodin Museum gardens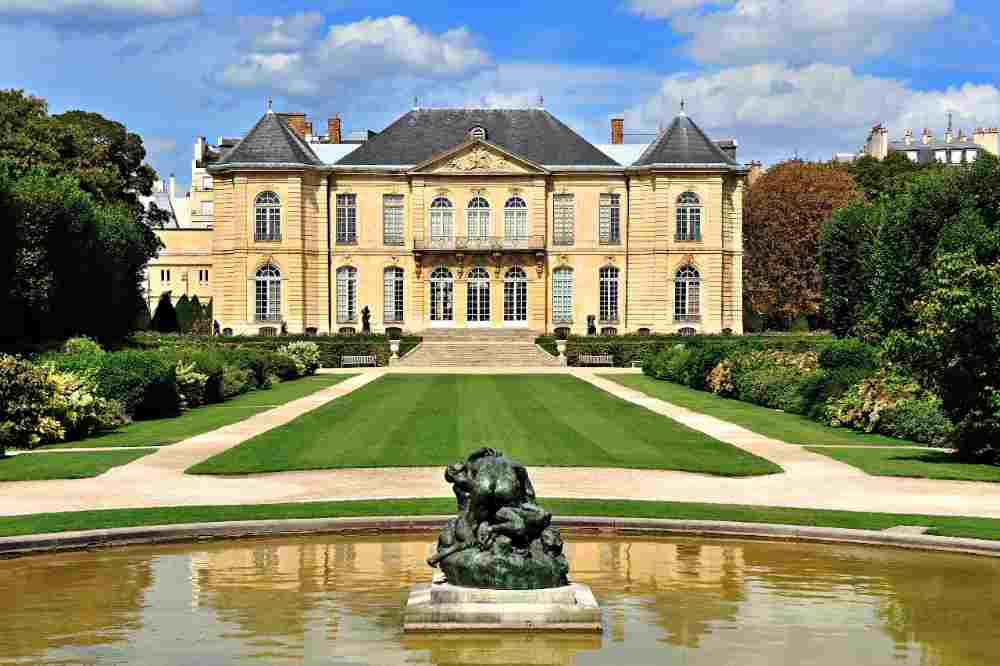 Celebrate your birthday at the Rodin Museum
We offer two guided tours, led by guides specializing in young visitors: "In Rodin's hands." in the museum or the "treasure hunt" tourIn the gardens of the Rodin Museum
If you'd like to introduce children to the Rodin Museum, choose the "In Rodin's Hands" guided tour. Afterwards, they can stretch their legs or have a picnic in the garden.
If the weather is fine and you're looking for an outdoor activity, choose the "In the gardens of the Rodin Museum" treasure hunt.
These tours are led by guide-lecturers
---
Age for 6-12 year olds
Number up to 12 children max.
duration : 1h30
On the parents' side : compulsory presence of one parent for up to 6 children and two parents for up to 12 children
Where You can choose between a guided tour of the Rodin Museum and a treasure hunt in the Rodin Museum garden.
Rate* : from 300 euros (plus 20% on Sundays)
Held at Don't forget: wear comfortable shoes for the museum garden. And don't forget water bottles, hats and sunglasses if the weather is very nice.
Snack Please note: snacks are not included in this package. You can take the children to the "L'Augustine" café or picnic in the gardens.
* Price includes 2 adult admission tickets to the Rodin Museum
The "In Rodin's hands" guided tour
The tour guide will take the children to the Hôtel Biron.
She will tell them about the tumultuous life of this renowned artist, who failed 3 times in the entrance exam to the Paris School of Art.School of Fine Arts. And then how, after many scandals, he became the great master and world-renowned sculptor we know today.
of the horror storiesheroines who sacrifice themselves, heroines who impossible lovesstories of dressing gowns, through a little trip to hell not forgetting of course the place of female artists in the 19th century with Camille Claudel.
A fascinating and rich visit to theone of the finest art museums in Paris !
In the gardens of the Rodin Museum" treasure hunt tour
A anthropophagous knight, mysterious escapees heroes en colère, funny tributes to great writers, the gateway to Hell...
In the museum garden Rodin as our tour guide takes your children (with activity booklets in hand) on a fun and exciting treasure hunt.
You'll discover the sculptures of this world-famous artist, who failed the entrance exam to the Ecole des Arts et Métiers 3 times. Fine Arts before making a name for himself through the scandals his works caused in the press.
It's an exciting, fun tour that's sure to captivate children.