For 8-12 year olds
Les Halles district and surroundings
? 1 order = 1 tree planted
the "Peter Pan" treasure hunt
Age : for 8-12 years old
District : les Halles and surroundings
Starting and ending point Nelson Mandela Garden
Points of interest Halles de Paris, Saint-Eustache church, Nelson Mandela garden, the Bourse de Commerce, Baltard in the Louvre
duration : 1h30
Number of missions : 18
Distance travelled : about 1.4 km
Language French, English, Italian
A treasure hunt to do with your family whenever you want (not dated, not time stamped) from the mobile application. Choose a team leader and go on an adventure with your children or grandchildren in the Halles district of Paris.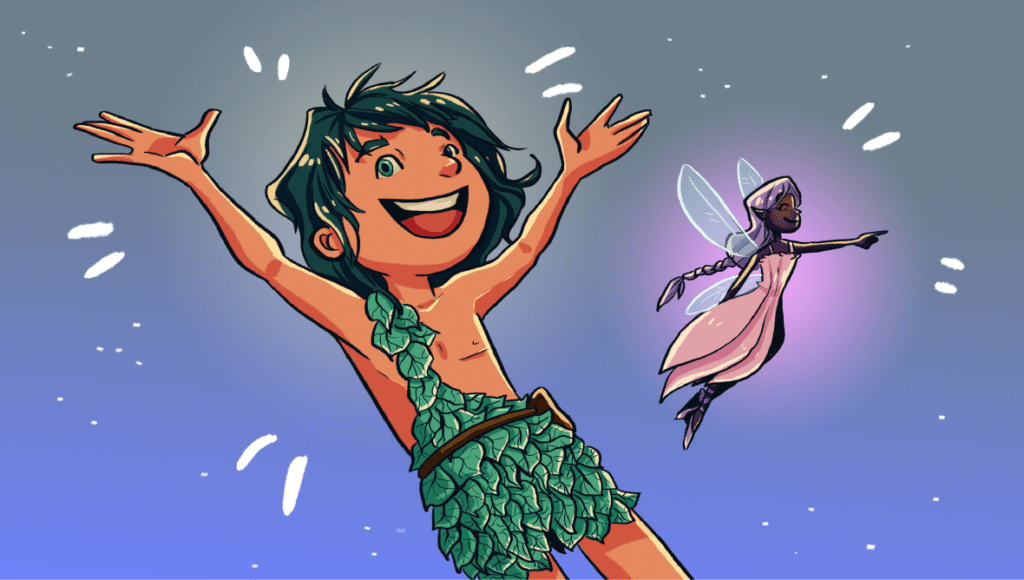 ? 1 order = 1 tree planted
---
The plot of the "Peter Pan" treasure hunt
Have you ever wondered if your dreams were just dreams, or was there something bigger going on? And, if you could live a magical adventure by helping the one and only, Peter Pan ?
Well, today you'll have the answer to that question! Fighting Fly and Hook, continue the shadow of Peter Pan and flies over the city with the help of the wonderful Tinkerbell !
Will you be able to find the Lost Children and return them safely to the Neverland ?
About this Urban Escape Game
⏱ Play against the clock or do it at your own pace
? Use the map to find your way
? Discover the tourist and hidden corners of Paris
⛩ Get historical anecdotes about the monuments and facades of a neighborhood in Paris
? Solve all the puzzles to complete your missions
? Take turns being the team leader
And also, our Enigma Strolls in Paris...