Most of the exhibits come from the collection that Henri Cernuschi brought back during his trip to the Far East (Japan, China, Vietnam and Korea) between 1871 and 1873.
The permanent collection is free for all
The permanent collections of the museum as well as the contemporary installations and exhibitions in the Paintings Room are accessible free of charge and without reservation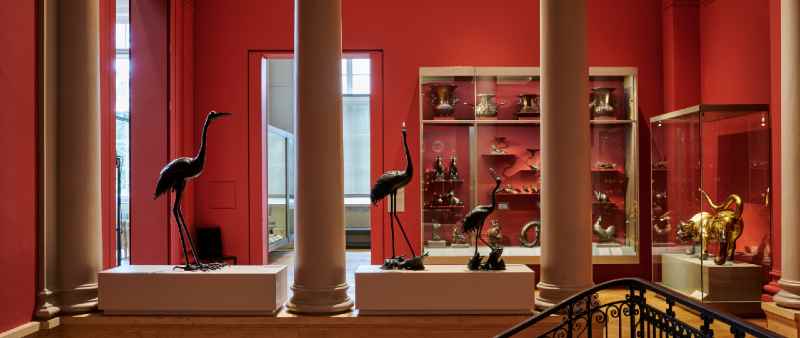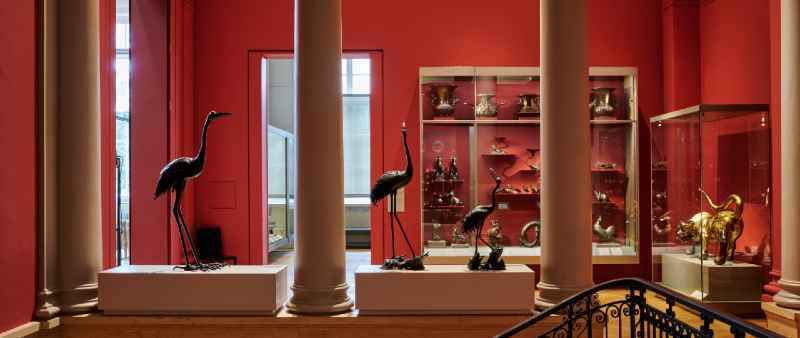 Current and future exhibitions at the Cernuschi Museum
"Painting outside the world, Monks and scholars of the Ming and Qing dynasties"Nov. 5 to March 6, 2021
"Shen Yuan: Fragments of Memory". October 14, 2021 to January 30, 2022
The Cernuschi Museum is located in a beautiful mansion on the edge of Parc Monceau in the 8th arrondissement of Paris. It presents the Asian art collection built up by Henri Cernuschi at the end of the 19th century. It is a small museum, child-sized with extraordinary pieces that make you dream about a distant world. After the visit, the children will be delighted to enjoy of Monceau Park right next door.
The Cernuschi Museum: an ideal family visit
We love this little museum for the beauty of the exhibits... and also becausehe visits each other pretty quickly. It is a museum where one is not "stunned" by the sum of the exhibits!
It's a ideal visit with children because the exhibits speak to their imaginations Fantastic animals, felines with diabolical looks, funerary statuettes...
The Cernuschi Museum reopened its doors on March 4, 2020 after 9 months of work. The new museum is beautiful. It is bright and airy. The collections are very well presented and the scenography does not overwhelm the visitors with an accumulation of art objects.
Most of the pieces on display come from the collection that Henri Cernuschi brought back from his trip to the Far East (Japan, China, Vietnam and Korea) between 1871 and 1873
The objects are beautiful, extremely well highlighted and the explanations are clear and precise.
In the showcases, we discover bronzes, ceramics, lacquered wood, paintings, prints and photographs.
The Cernuschi Museum and the young public
The museum organizes year-round activities for children and teenagers
These activities are centered either around the temporary exhibitions or around the permanent collection and the customs of the Far East
For example, workshops are regularly organized around the tea ceremony, around the making of fans, or around the theme of dragons...
The activities are by reservation only
And of course, if the weather is good, we can take advantage of the very nice Parc Monceau located on the edge of the museum
What museums to visit with children in Paris?