"It's the mother Michel who?"
WE LOVE : famous nursery rhymes to sing together
AGE: for 3 - 6 years old
DATE:
DURATION:
LOCATION: Alhambra Theater (Paris 10e)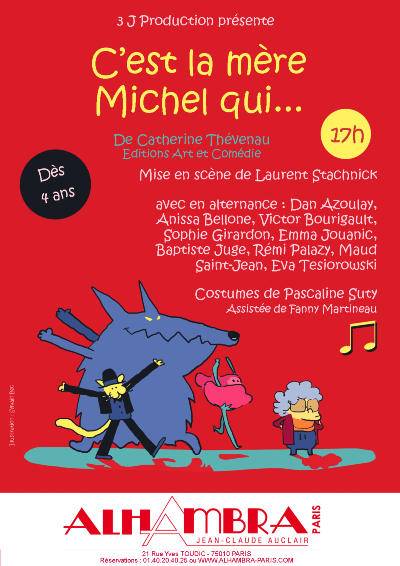 C'est la mère Michel qui... : the musical show to sing nursery rhymes with the little ones
A la claire fontaine, C'est la mère Michel, J'ai du bon tabac, Promenons-nous dans les bois, Ne pleure pas Jeannette, Alouette, gentille alouette, J'ai descendu dans mon jardin, Le do de ma clarinette, Sur le pont d'Avignon, Dansons la capucine...
A musical show for toddlers based on the tradition of nursery rhymes
The 6 singers interpret the famous characters of the nursery rhymes.
There is of course Mother Michel, Pierre, Jeannette and also an evil wolf who is very scary when he is deprived of music...
A show to sing all together
The musical shows on the bill :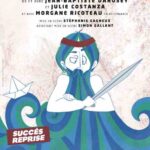 WE LIKE : a show full of humor and great acting AGE : from...