Exhibition at the Cité des Sciences
WE love : the ultra playful exhibition that makes you want to move and practice sports!
Age: for all, from 7 years old
Duration: until January 5, 2020
Location: Cité des Sciences - La Villette (Paris 19e)
*You will receive your E-tickets immediately on your smartphone in 1 click. No need to print them.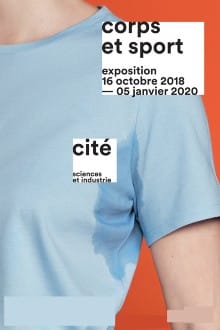 Body and Sport : The exhibition to visit with sneakers !
Your children will love this interactive and ultra fun exhibition
2 parts in the exhibition Body and Sport that makes you want to move and practice the sport
First of all, sports workshops: basketball, boxing, fitness, tennis? All connected, equipped with sensors to measure and analyse your movements, to understand where your strength and movement come from. You test your skills in many sports and compare your technical gestures to those of athletes. The idea is to understand how the brain builds a mental image of the ideal gesture, triggers the right decisions and commands the body to perform the appropriate sequence of movements.
Then one more analytical part which shows what happens at the physiological levelIn the head, in the memory, in the muscles, in the heart, in the respiratory system?
A necessary exhibition for the head and the muscles!