For children from 6 to 12 years old
In the Tuileries garden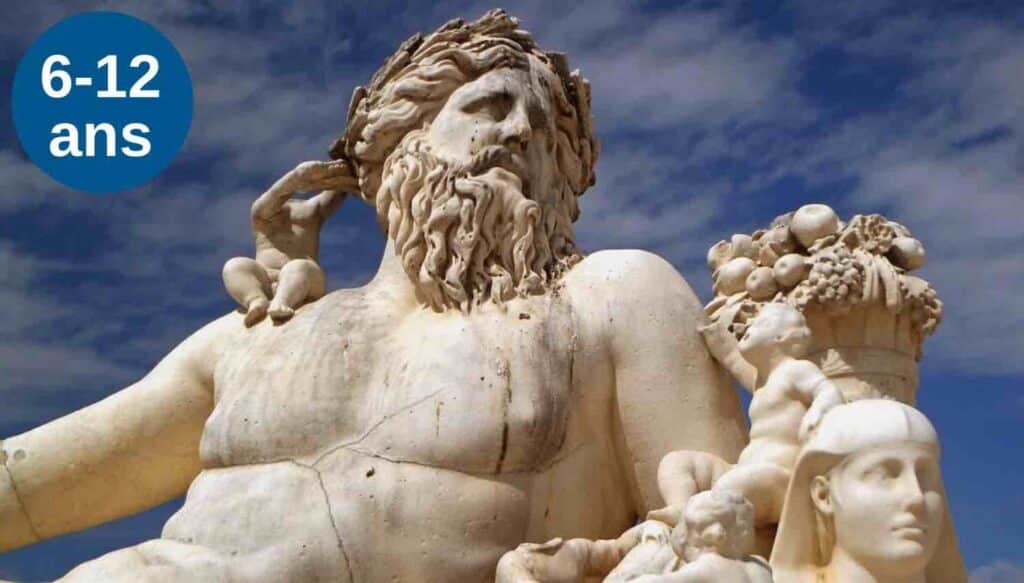 The "Heroes of Mythology in the Tuileries" tour and treasure hunt
Meet at the large gate of the Tuileries Gardens where the guide will take care of the children
The children have a small activity booklet
The children must first look for the works with the clues given by the guide. Then she tells the children the story of the great mythological heroes. Finally, the children complete the small booklet
During 1h30, during this treasure hunt "Mythological heroes in the Tuileries", children will get to know the great mythological heroes like Hercules, Apollo, Nemée or Hippomène? They will discover many secrets!
Children will tremble before the Minotaur, discover the myth of Apollo and Daphne and will meet in the Tuileries garden the muses of antiquity
They will pretend to get lost like Theseus in the labyrinth of the garden
During the walk, they will discover the treasures hidden in the Tuileries garden and will learn about these mythical creatures and their phantasmagorical stories
A bit of culture as well because we will talk to them about Perrault, Maillol, Rodin or Le Nôtre
Choose the date (and time) you would like to book this service. We will inquire about the availability of the workshop (answer within 72 hours).
Rates and practical information
Rate 250 ? (maj. 20% Sunday and holidays)
Number of children : no maximum number, but it is recommended to have one adult for 8 children
The rate includes the lecturer guide and activity booklet for children (in paper format)
Duration of the visit - treasure hunt : 1h30
This visit is led by a guide specialized in young people
Age Children : from 6 to 12 years old (The lecturers do not supervise the children. - They must be accompanied by 1 adult for every 8 children present)
Meeting place Garden of the Tuileries ? Central gate
Weather Visits are maintained even if it rains lightly. They are cancelled if the garden is closed or in case of storm
Held at The best way to do this is to equip your children with comfortable shoes (sneakers). And don't forget a bottle of water, hats and glasses if the weather is very nice.
Birthday party If you book this playful visit for a birthday party, the snack is not included in the package. If the weather is nice, we suggest you organize a picnic at the Tuileries. Kids love it!
Other ideas for a birthday party