For children 11-14 years old at the Père Lachaise cemetery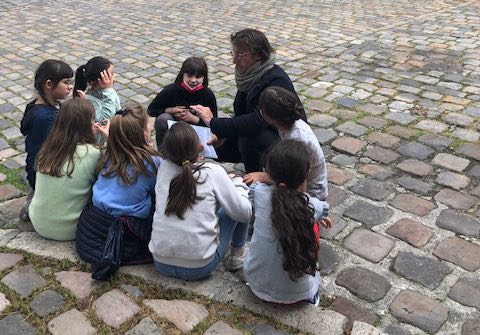 The game trail
A group of people broke into the Père Lachaise cemetery, but unfortunately not all of them got out alive... On-site investigation could give us valuable clues as to the reason for the murder and the identity of the murderer. But we have to do it before the suspects get out of jail, because if a murderer is running around the streets we will look very smart.

Only, the cemetery is huge! You won't want to get lost. You will also have to pay more attention, efficiency and D'a deductive mind without fail. And now it's time for action.
Prices
Same price as direct
Formula S 150 (up to 8 children)
Formula M 180 (up to 10 children)
Formula L : 210? (up to 12 children)
Beyond 12 children, the game loses its interest. We do not recommend it. However, if your child wants to invite more children, Contact us
the snack is not included in this formula
---
USEFUL INFORMATION
Age for children aged 11 to 14
Number of children S formula (up to 8), M formula (up to 10), L formula (up to 12)
When Wednesday, Saturday and Sunday
The neighborhood the Père Lachaise cemetery
Duration : 1h45
Weather The service is maintained in case of rain (this is the time to get out the rubber boots and umbrellas)
Held at Please bring comfortable shoes (like sneakers) adapted to the area. Don't forget a small bottle of water, hat and glasses if the weather is very nice.
The treasure hunt - Investigation in Paris