For children from 7 to 11 years old
But who is this Street Art artist who is active in Montmartre?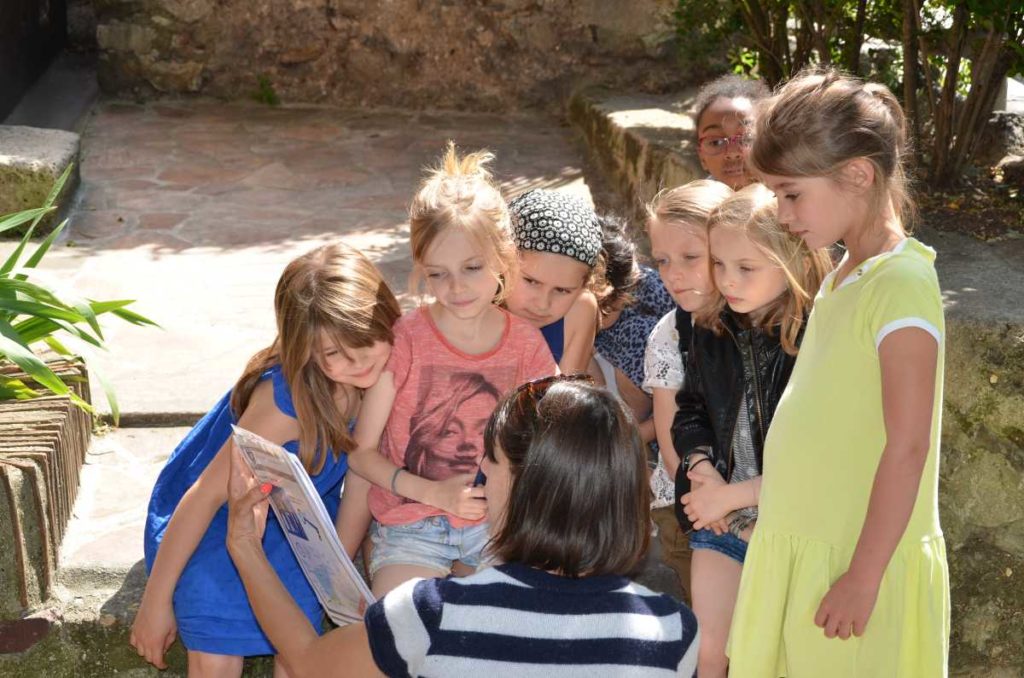 THE TREASURE HUNT
A mysterious artist asks us to participate in his work! The children will have to go through Montmartre (it goes up and down), to be careful and attentive to go to the end of this mission...
By the game and the resolution of enigmasThe children will have to find this little-known street art artist who leaves his mark on street art in Montmartre. The animator will tell them exciting stories about Montmartre. It's a thrilling treasure hunt during which the children will discover the mysteries of this artist while having fun. A real team work with this game that goes develop their sense of direction, logical and of observation.
Who is this mysterious Street Artist who asks us to participate in his work? The children will have to go through the whole neighborhood, be more careful and attentive to complete this mission...
For an hour and a half, from signs found on a statue, from a label hidden under a bench, from a clue given by the facilitatorthe children will have to think, use their wits, and move on to the next step
They're going to solve riddles and each correct answer will allow them to advance on the course until the final goal, to find the work of this mystery artist
They'll leave with a little trophy at the end of the game...
Parents can of course be present, follow the group and get caught up in the game, but beware (!!!) it is forbidden to burn the children's blanket!
This treasure hunt is led by actors or certified guides.
PRICES
(same price as direct)
Formula S : 150€ (up to 8 children)
Formula M : 1900€ (up to 10 children)
Formula L : 230€ (up to 12 children)
the snack is not included in this formula
---
USEFUL INFORMATION
Age for children from 7 to 11 years old
Number of children S formula (up to 8), M formula (up to 10), L formula (up to 12)
When Wednesday, Saturday and Sunday
The neighborhood Montmartre (18th)
Meeting place place des Abbesses
duration : 1h30
Weather : the treasure hunt is maintained in case of rain (this will be the time to take out the rubber boots and umbrellas)
Held at In Montmartre, you will have to wear comfortable shoes (like sneakers) adapted to the neighborhood. Don't forget a small bottle of water, hat and glasses if the weather is very nice.
Find the list of our reviews
- Perfect
Written by Joëlle Muchada, on 07-11-2021
We highly recommend this activity.
- original activity
Written by L'association Le PréÔ, on 30-08-2021
liked : fluid, well constructed, dynamism and pedagogy of the animator, attractive, the discovery of street art in Montmartre No particular difficulty Yes to recommend
---
All the birthday packages track game