For children from 8 to 16 years old
Formula with or without snacks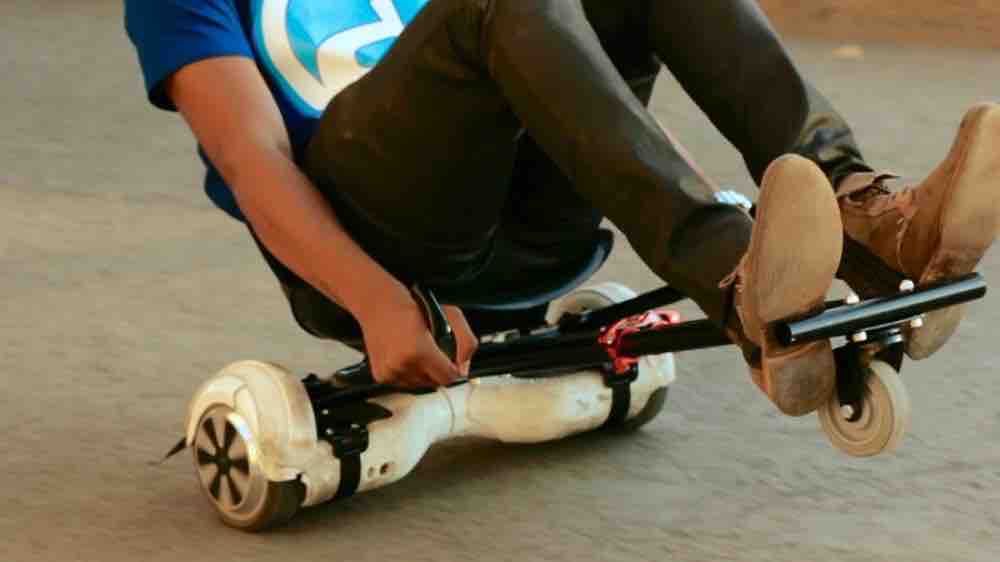 My Hoverkart© birthday
It is a fun, playful and original activity. At first, the young people will Learn how to use the HOVERKART©. electric with fun games such as slaloms, obstacles or small circuits. Once they have mastered the "machine" (it's quite easy), they will leave for 1h walk along the quays of the Seinein the Tuileries garden or in the Marais with the animator. For those who have taken the snack option, the children (under the parents' responsibility) will be able to meet in a room for a snack with cake and drinks.
Practical information
Age From 8 to 16 years old
Minimum weight requirement : 25kg
Number 5 youth min. / 10 youth max.
Departure and arrival : in the 1st district
When Wednesday, Saturday and Sunday
schedule at 2:00 p.m.
duration 1 hour walk (2 hours with snack)
Animation 1 counsellor for 8 young people
Materials provided Hoverkart, helmet (and cap)
Rate
Package for 5 children max. without snacks : 250€
Package for 5 children max. with snack*. : 275€
Additional child without snack : 50€
Additional child with snack* : 55€
* snack: 1 piece of cake and 1 drink per child or teenager (in a reserved room)
Conditions of cancellation
Free cancellation up to 48 hours before the event
Same price as direct
Pre-booking request: we inquire about the availability of the date and time (answer within 72 hours).
More birthday party ideas in Paris