4 game trails at the Louvre for children aged 7 to 12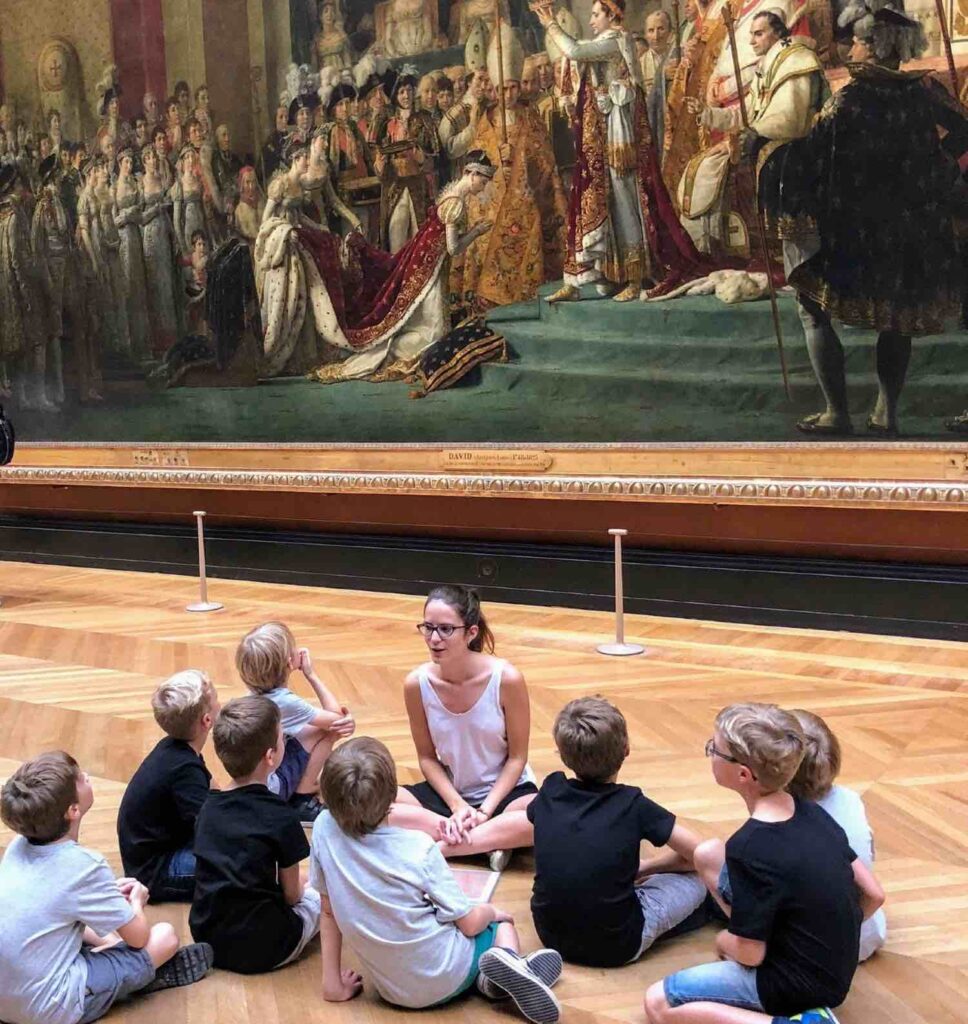 Rates and practical information
Formula S : 270? (up to 8 children and 2 accompanying adults)
Formula M : 300? (up to 10 children and 2 accompanying adults)
Formula L : 330? (up to 12 children and 2 accompanying adults)
Each package includes two adult admissions to the Louvre Museum
If there are more than two accompanying parents, they will have to pay for an admission ticket to the Louvre Museum and inform the organizers in advance
Duration: 2 hours
Snacks are not included in these packages
The tickets are ticketed so there is no waiting to enter the museum
Who is the target group for these tours?
For children who want to celebrate their birthday with their friends
For families who wish to privatize a tour of the Louvre. The talk is intended for children, but young and old alike will learn fascinating things about the Louvre and the works it houses.
For associations (rates on request) CONTACT US)
Choose the date (and time) you would like to book this service. We will inquire about the availability of the workshop (answer within 72 hours).
Same price as live!
Pitching the missions at the Louvre: 4 themes
Whatever the chosen theme (Ancient Egypt, Ancient Greece, the great works of the Louvre...) These are treasure hunts or games of investigation during which the children will have to solve enigmas to advance on the course. All the courses are done in the Louvre Museum. The animators are trained for the young public. They will tell them exciting stories and introduce them to one of the most beautiful and richest museums in the world.
In search of the Nectar of Olympus (Greece)
A very special request has just come in: a secret society that keeps a precious divine Nectar is being double-crossed by the secret service. In view of the upcoming Olympic GamesYour child and his friends have been chosen to recover this precious potion. Their 2nd mission, to give this potion to the organizing committee of the Olympic Games. The investigation can begin ... It is in the heart of the Louvre Museum and in the middle of works of art that the children will evolve. We'll tell them, the history of the ancient Olympic Games and the myths associated with it
Department visited Greek department and 17th century French statues

The cradle of humanity (Mesopotamia)
The International Secret Archaeology Society has just been alerted to the sale, on the black market, of a precious 19th century lot. It is part of the treasures of the legendary City of Dur-SharrukinThis is the capital of Mesopotamia, the civilization that saw the birth of the beginnings of our modern world: the wheel, writing, irrigation of the cultures... The children will have imperatively to recover this treasure of humanity and put it in a safe place, before it disappears forever. The track game can begin but discretion will be required, at the risk of being discovered.
Department visited Mesopotamia Department

The theft of the crown jewels
Amethysts belonging to the Crown Jewels collection have disappeared... The main suspect? A guard who joined the museum staff 8 years ago. And of course, at the time of her arrest she had nothing on her. So it's up to us to find these amethysts!
Departments visited Greek department, 19th century French painting and Italian renaissance

The curse of the pyramid (Egypt)
To save a group of archaeologists from a mysterious curse, we must find the objects they brought back from their last campaign in the Louvre. Sarcophagi, amulets, or objects of daily lifeNot a single clue should be forgotten. A real race against the clock awaits our young visitors, to avoid the spell becoming irreversible. They will have 2 hours to discover, recognize and find the most emblematic objects of this department
Department visited Department of Egyptian Antiquity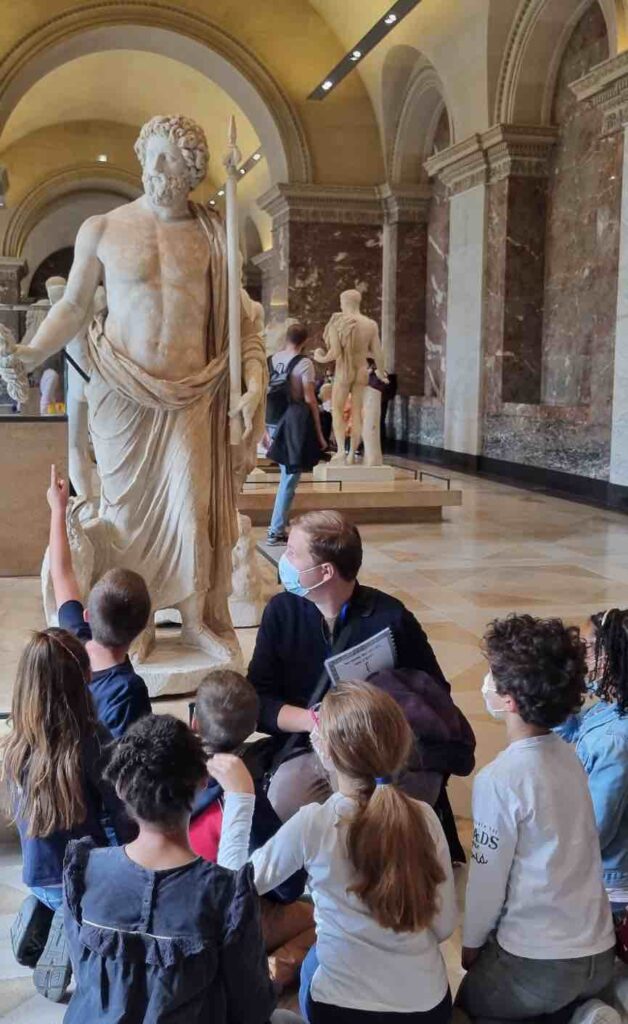 6 treasure hunts and investigation games for a birthday party