Ecotourism in the Vexin Regional Nature Park (95)
Vél'OFIL offers thematic rides on electric bikes to discover in "slow-tourism" mode thehe Vexin Français Natural Park. A preserved green setting one hour from Parisnorth of Cergy and Pontoise. According to your tastes, your desires, your appetites, choose your circuit to discover this preserved green setting.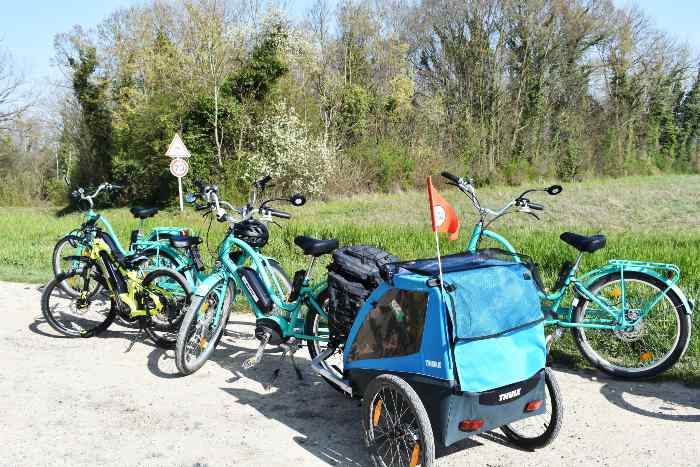 Vél'OFIL: electric bike rides in the Vexin
The Circuits
A dozen circuits in the natural park of Vexin, according to your desires. From 35 to 70 kms, by electric bike, distance is no longer a problem! One day or half day trips, as you wish.
Heritage OFIL to discover its architecture and typical villages
OFIL of Water to discover by bike and on the water
OFIL of the Impressionists to discover the territory that most inspired the Impressionist painters
Time OFIL to discover the region, its history, its museums, its monuments
OFIL of the paths to discover the forest trails, by bike, on horseback or with a donkey
And all the others ...

The rates
From 64€/day and per person for a complete tour
Count half price for the half day formula
A deposit is required in the form of a credit card imprint: 150€ per electric bike, 100€ per trailer. It is also necessary to present an identity document which will be kept during the whole rental period.
Holiday vouchers are accepted
Top with children and in complete safety
Vél'OFIL has children's bikes : from 130 cm
There are also trailers (up to 2 children and 45kg) and child seats (up to 22kg)
Safety equipment (helmets, reflective vests, repair kit, first aid kit) is included in the rental price
The bikes are top of the range with panniers, rear view mirror and smartphone holder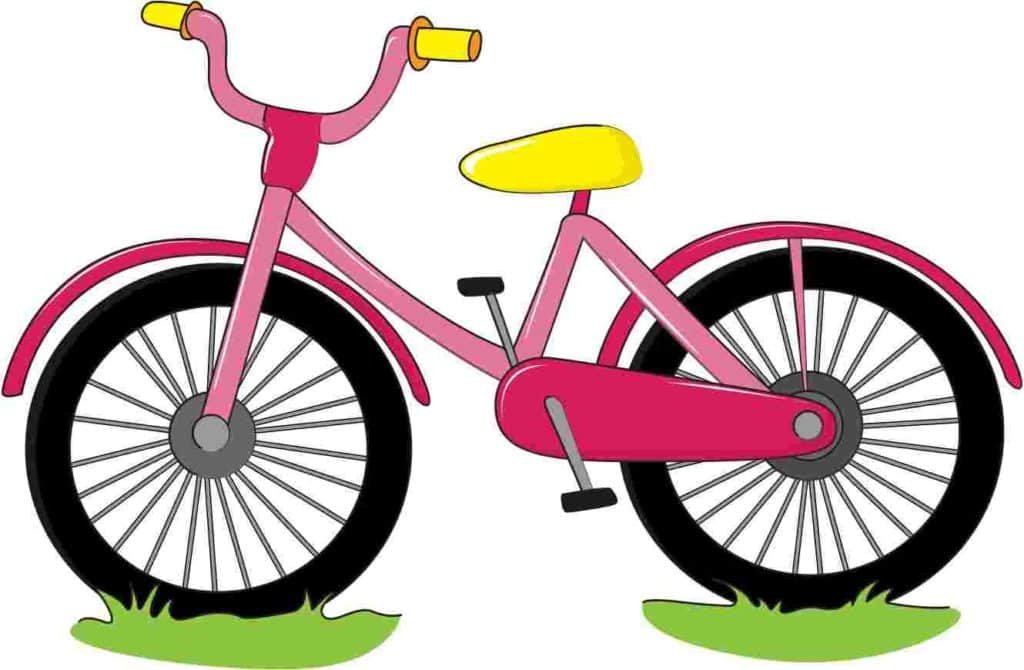 All useful information
Vél'OFIl is about 1 hour from Paris by car and by train. North of Paris, in the Val d'Oise (95)
By train, you can take the J line from the Saint-Lazare station. Meeting point at the US train station (95450)
During the confinement, Vél'OFIL à domicile offers a home delivery service to take advantage of the 10km radius of travel allowed. They deliver within a 30km radius around the station of Us (95450)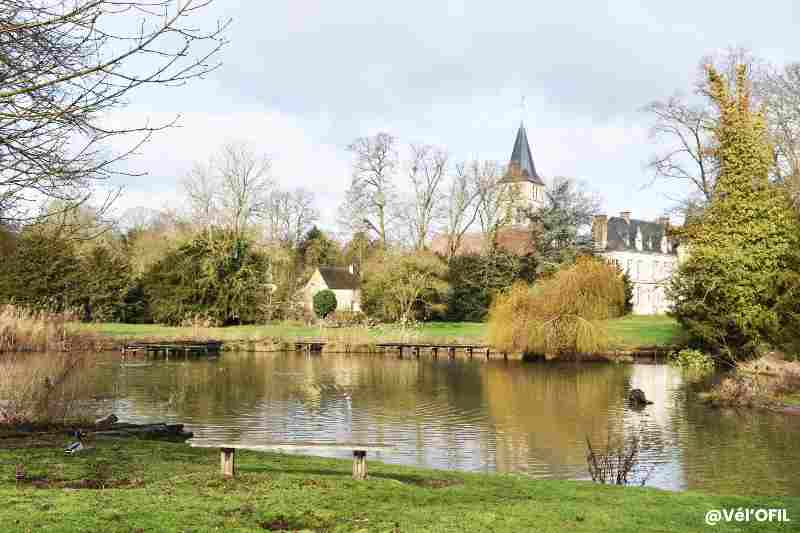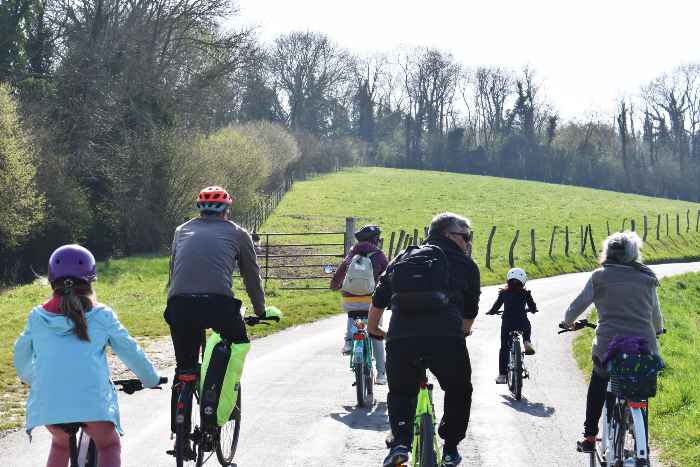 We love ♡
A fun family outing, whatever the age of the children
1 hour from Paris, it's a complete change of scenery
Ideal for on a sunny day
We like electric bikes and their comfort