Cruise on the Seine from the Pont de l'Alma
Bateaux-Mouches Paris
The Bateaux-Mouches are at the foot of the Pont de l'Almaright bank. Almost opposite Eiffel Tower. The Bateaux pass under some fifteen Paris bridges, including the Pont Neuf, the oldest bridge in Paris, listed as a historic monument.

Booking a fly boat online.

The Bateaux-Mouches restaurant : It is possible to lunch on a fly boat and dine there every day, always departing from the Pont de l'Alma. Meals are prepared on site using seasonal produce.
Which bridges are crossed on the Bateaux-Mouches cruise?
Invalides bridge
Alexandre III bridge (the most majestic)
The Concorde Bridge (built during the French Revolution)
The Leopold-Sedar-Sanghor footbridge
The Royal Bridge
Carrousel bridge
Pont des Arts
Pont Neuf (the oldest bridge in Paris)
Pont Saint-Michel (with its historic view of Notre-Dame)
Le Petit Pont Cardinal Lustigier
Le Pont au Double
Pont de l'Archevêché (the narrowest road bridge in Paris)
Tournelle Bridge
Sully bridge
Le Pont Marie
The Louis-Philippe bridge
Arcole Bridge
The Notre-Dame Bridge
Le pont au change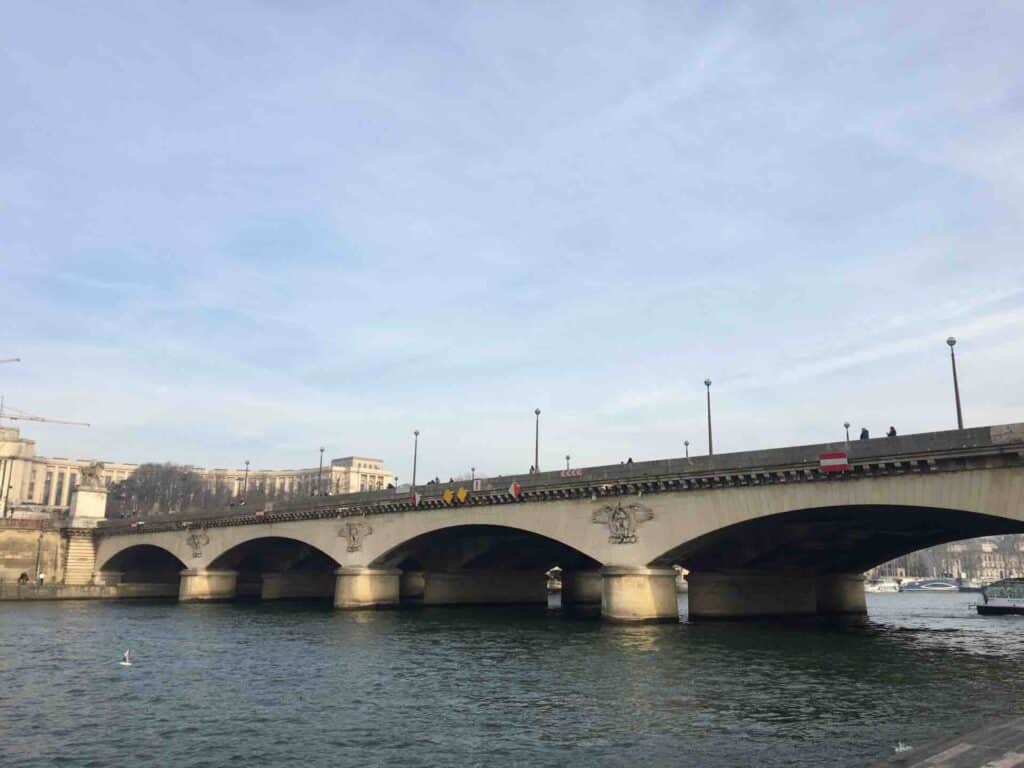 FAQ
Lunch and dinner on the Bateaux-Mouches