No July 14 without the traditional fireballs!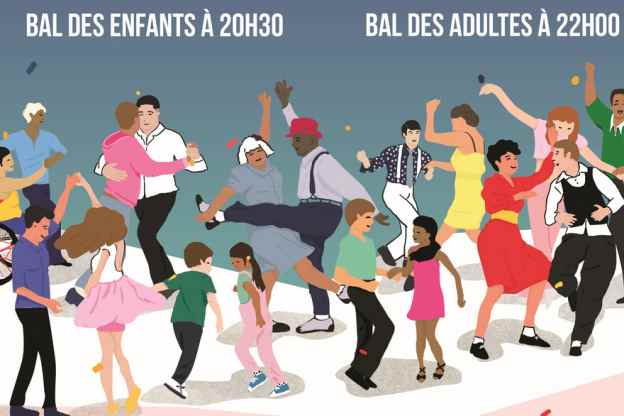 The balls of the 14 July in Parislike all over France, it's a timeless tradition, for the greatest happiness of all. These balls are held on July 13 or July 14.
The balls of July 14 (and also July 13!) are numerous. There are firemen's balls and popular balls. Each Parisian district organizes its own ball. If some of them are freeFire balls are usually paid for or else barrels are set up to receive your donations. Either way, it's a matter ofa cheap outing.
As a family, we particularly recommend the following two free balls:
The free popular ball organized by the city hall of the 3rd district:
On the square in front of the 3rd town hall, this ball is for children between 20:30 and 22h. Then, place to the biggest!
Grand Ball of Firefighters at the City of Science and Industry:
Following the great success of last year and for the second consecutive year, the City of Science and Industry is transformed from 20:30, giant dance floor. Great firefighter's ball free for all audiences. Popular and festive atmosphere guaranteed!

Where to dance in the night of July 13th to 14th from 9pm to 4am?
1st: Rousseau (21, rue du Jour)
4th: Sevigné (07-09, rue de Sévigné)
5th: Barracks Arènes de Lutèce (61, rue Monge)
6th: Colombier (11, rue du Vieux Colombier)
9th: Blanche (28, rue Blanche)
10th: Landon (188, quai de Valmy)
12th: Chaligny (26, rue de Chaligny)
13th: Port-Royal (53-55, boulevard Port-Royal)
13th: Massena (37, boulevard Masséna)
15th: Grenelle (6, Place Violet)
17th: Boursault (27, rue Boursault)
18th: Montmartre (12 rue Carpeaux)
19th: Bitche (2, Place de Bitche)
20th: Menilmontant (47, rue Saint-Fargeau)