A 360° view to admire Paris, the Eiffel Tower, the Champs-Elysées...
(free for -18 years old and -25 EU citizens)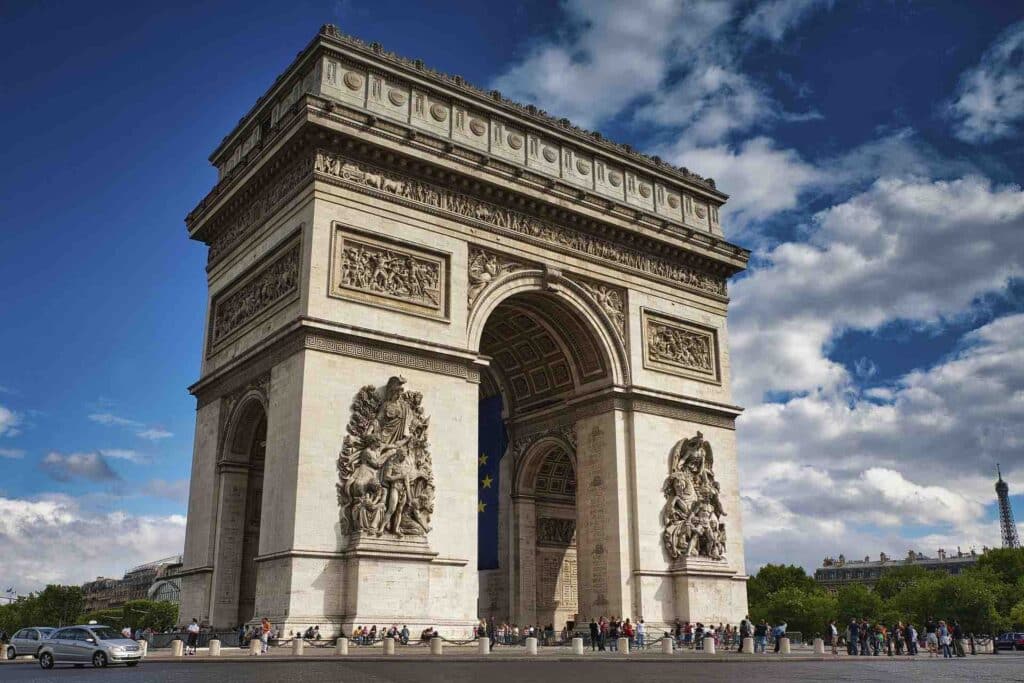 The panoramic view from the Arc de Triomphe
From the panoramic terrace of the Arc de Triomphe, you can see the Eiffel Tower, the Champ-Elysées, Concord, MontmartreLa Défense? in short, all of Paris.
The view is magnificent and allows a plunging view on the dozen Parisian avenues in the surroundings as well as a very beautiful perspective on the Champs-Elysées, until the Concorde.
Paris by night
The Arc de Triomphe, makes night until 11 pm from April to September (last access at 10:15 pm)
The rest of the year, the Arc de Triomphe is open until 22:30
We really recommend the night view. It's really beautiful.
The tomb of the unknown soldier
At the foot of the Arc de Triomphe, the Tomb of the Unknown Soldier pays tribute to the 1.3 million French soldiers who died during the First World War.
It was in 1921 that the unknown soldier was buried there! The flame of remembrance is rekindled every day at 18:30.
The Arc de Triomphe with a guide
From 9 years old
Usually only 1 visit scheduled during school vacations
This visit is privatizing (family, school, extracurricular...)
Good plan, save by buying 2 attractions at the same time
Frequently Asked Questions
---
What to do in the 8th district?
class=uagb-post__inner-wrap>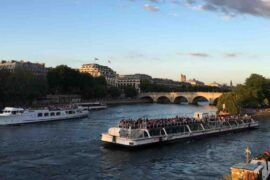 class=uagb-post__inner-wrap>
class=uagb-post__inner-wrap>
class=uagb-post__inner-wrap>
class=uagb-post__inner-wrap>
class=uagb-post__inner-wrap>
class=uagb-post__inner-wrap>
class=uagb-post__inner-wrap>
class=uagb-post__inner-wrap>