At the Cité de l'Architecture in Paris (16th)
For children from 8 to 12 years old
For a birthday party, privatization in family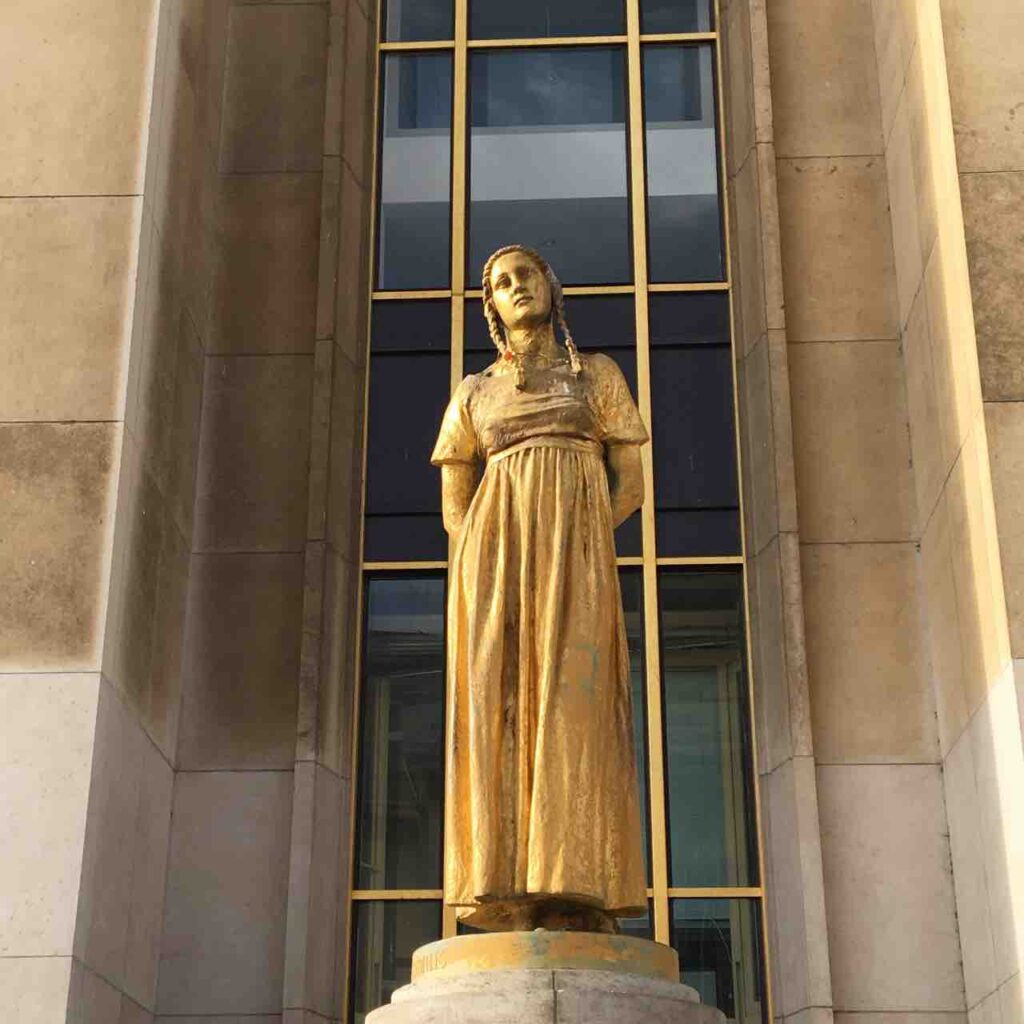 The "Secret of the Companions" treasure hunt
By the game and the resolution of enigmasThe children will go to the Cité de l'Architecture with the guide who will tell them stories. They will discover church pediments from the Romanesque, Gothic and Renaissance periods, beautiful stained glass windows and incredible statues... A real team work with this game that goes develop their team spirit, logical and of observation.
Where are the plans to rebuild Notre-Dame? This is the enigma that the children will have to solve
From signs found on the walls, hidden labels or cluesThe children will have to use their brains, think and cogitate to get through each step of the investigation.
They're gonna solve the riddles and each correct answer will allow them to advance on the course until the final goal
Each child will leave with a small trophy at the end of the game.
Parents can of course be present, follow the group and get caught up in the game, but beware (!!!) it is forbidden to burn the children's blanket!
PRICES
(same price as direct)
Formula S : 210€ (up to 8 children and 2 adults)
Formula M : 240€ (up to 10 children and 2 adults)
Formula L : 270€ (up to 12 children and 2 adults)
Each package includes two adult tickets (accompanying persons) for the Cité de l'Architecture
the snack is not included in this formula
---
USEFUL INFORMATION
Age for children from 8 to 12 years old
Number of children S formula (up to 8), M formula (up to 10), L formula (up to 12)
When Wednesday, Saturday and Sunday
schedule 10am or 1:30pm or 3:30pm
The place at the Cité de l'Architecture (in the 16th district)
Meeting place on the square in front of the Cité de l'Architecture
duration : 1h30
Find the list of our reviews
- Really Top!
Written by Jennifer, on 20-05-2023
My daughter (9 years old) loved it. The scenario was well thought out and the kids really enjoyed the secret mission. This was our first visit to the museum and it is beautiful.
- perfect
Written by LOIC ROUGIER, on 14-05-2023
the children were delighted
- Very good experience
Written by Alice Labrot, on 09-02-2023
Very well
- A great activity to discover and share with friends
Written by Taehee, on 23-01-2023
My daughter and her friends had a great time. The animator was friendly, calm and dynamic at the same time. She even did the session entirely in English because there were a few children who were not perfectly at ease in French. We didn't ask for it in advance, so we really appreciated her flexibility. As for the communication beforehand, the exchange with the organizing team was always fluid. I recommend it.