Very trendy, cultural and fun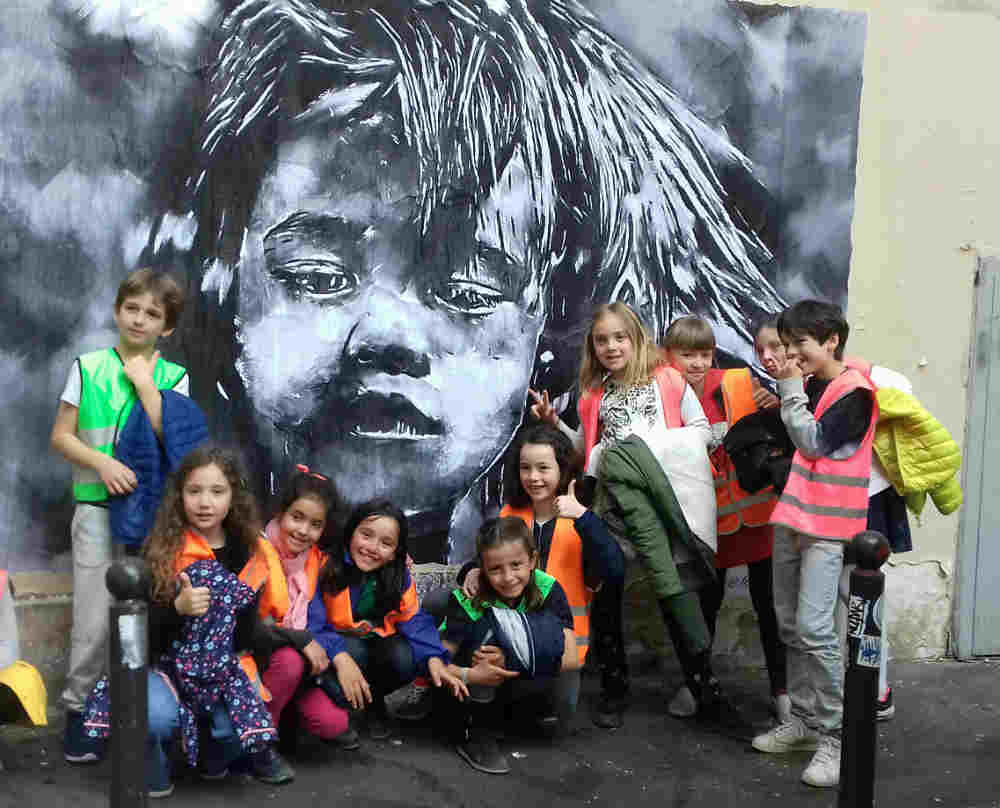 WE LOVE :
discover Street Art while having fun
Age : 
From the age of 8
Rate : 
260 € pour 10 jeunes max.
DURATION: 
2 hours
PRACTICAL INFORMATION AND RATES
The goal of this treasure hunt: find the works following a given course and answer the enigmas asked!
Age : From the age of 8
Rate : 260 € pour 10 jeunes max.
1 facilitator for the youth group
Privatization of one of the 4 discovery courses
The snack is not provided in this formula
THE OBJECTIVE OF THIS TRACK GAME
Street art is on the rise. Young people are sensitive to this street art so singular and at the same time very accessible. They are often intrigued by the many graffiti, collages, Space Invider, monumental frescoes, drawings…
Several districts of Paris have metamorphosed in recent years and Street Art is now part of the Parisian landscape
This treasure hunt aims to make them discover this street art by developing their artistic sense
4 courses are available in Paris, accessible to pre-teens and teens
They will allow them to discover Artists like Invader, Misstik, Nemo, Mesnager, Pébeo…
They will embark on a treasure hunt, solve puzzles and discover works by famous and unknown artists
BOOK ONE OF THE 4 COURSES IN PARIS
Course n ° 1 in the district of Montmartre: one of our favorite neighborhoods in Paris, which hides some nuggets of street art
Course n ° 2 in the Marais district : go in search of Street Art in this very beautiful area of Paris
Course n ° 3 in the district Oberkampf // Belleville,: it's in this neighborhood that everything started and the Street emerged a few years ago
Course n ° 4 in the quarter of Butte aux Cailles and the 13th arrondissement : his monumental frescoes commissioned by the town hall of the 13th and the bucolic and rural district of Butte aux Cailles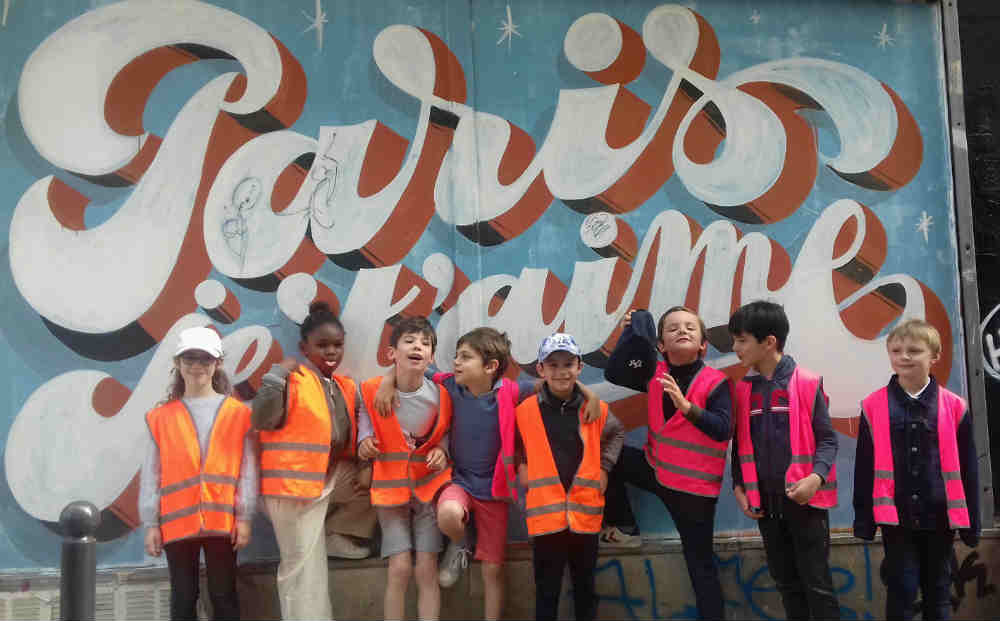 Frequently Asked Questions
Is the taste planned? The taste is not provided in this form Game track.
Are the courses suitable for all teens

 

 ? Yes, the choice is made more according to the desires of the parents and the children, the place of residence etc ...
Are some courses better suited to boys or girls?   No, they are mixed and will please everyone.
Is it a treasure hunt?   No, it's a real treasure hunt. The goal is not to find a treasure but to solve puzzles along the way
Do parents have to accompany the group? No, it's a treasure hunt for young people, not for adults.
What if parents want to take pictures?  The facilitator takes photos during the treasure hunt and will be happy to send them to the parents.