Star of a day, star always!
It is A very original idea for a birthday. This service is a hit with children and teens who are willing to play in front of the goal of our professional photographers. An unforgettable birthday shoot since it will remain etched on superb photos memories. An exclusive Familin'Paris!
WE LOVE : an original concept to discover Paris and celebrate his birthday
Age :  from 8 years old (great success with teens)
Budget:  160 € or 200 € (according to the chosen formula) for 8 children or teenagers max.
The anniversary benefit
The rates :
2h package: 200 € (for a maximum of 8 participants)
Package 1h30: 160 € (for a maximum of 8 participants)
€ 10 per extra person over 8 children or teenagers
The formula includes:
A private ride in Paris with one of our professional photographers (1h30 or 2h according to the formula)
200 to 250 clichés memories (stolen photos or photos) taken throughout the ride to immortalize this ride
The sending (by We transfer) souvenir photos (group, portraits, black and white ...) a few days after the shooting
Some more info
Several neighborhoods are proposed : the Louvre district (our favorite) but also Montmartre, the Swamp, the neighborhood of Belleville with Street Art as a backdrop or some Parisian gardens (Luxembourg, Monceau, Buttes Chaumont) ideal with young children.
All journeys are made on foot. We never take public transportation
The presence of at least one adult is required for minor children
We love the concept!
It is a very nice way to show Paris and its monuments to children and teenagers
The atmosphere is cool, relaxed thanks to the pep and the kindness of the photographers. They know how to put them at ease in front of the goal. Even the most timid and the most recalcitrant agree to get the portrait shot
An idea to remember for a birthday "Normal" but also for a particular event (18 years of your childt, bachelor party, foreign correspondents,  family party…)
The photos are superb! And you can send them to other parents, friends, godparents, grandparents etc ... and make a photo album of course
Our advice
Very nice to have a dress code, especially for teens
Think about accessories: hat, wolf, balloons, confetti ...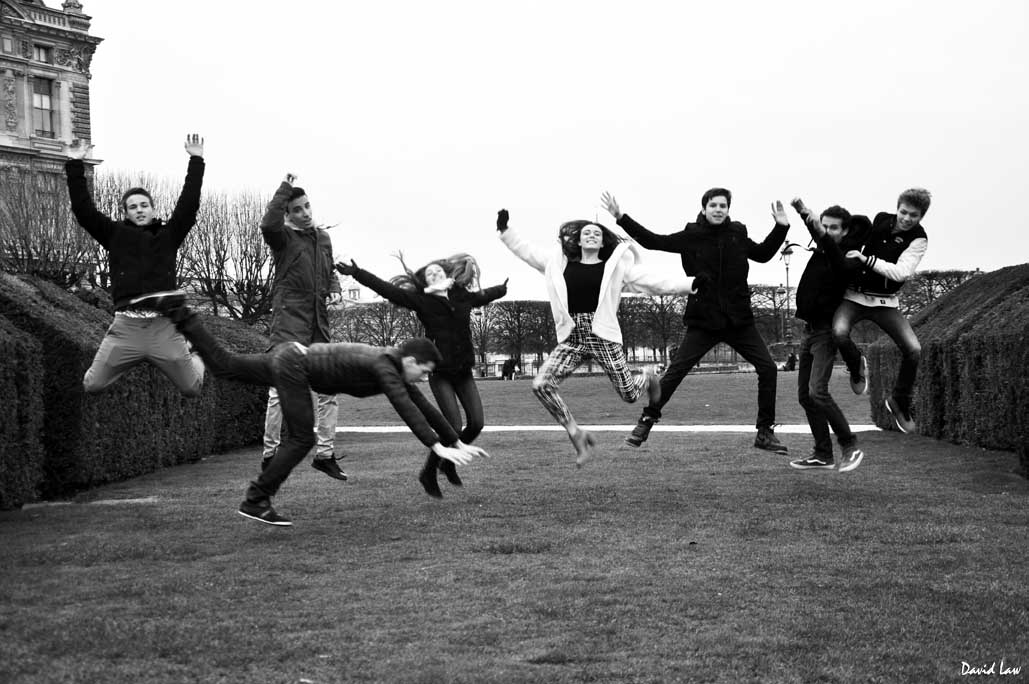 Frequently Asked Questions
Can we choose his path? Yes of course. You choose the neighborhood you want. Usually, we propose a route (with an appointment in front of the Comédie Française) which remains our favorite because the monuments are beautiful and allow to take beautiful pictures
And if it's raining? Our photographers are full of resources and adapt the course according to the weather. If it's a flood, the visit can be moved subject to the availability of our photographers.
And the snack? It is not provided in this formula. When the weather is nice, parents can organize a picnic in a park near the shooting.