Introduction to Hoverboarding + team games
From 8/9 years old (from 30kg)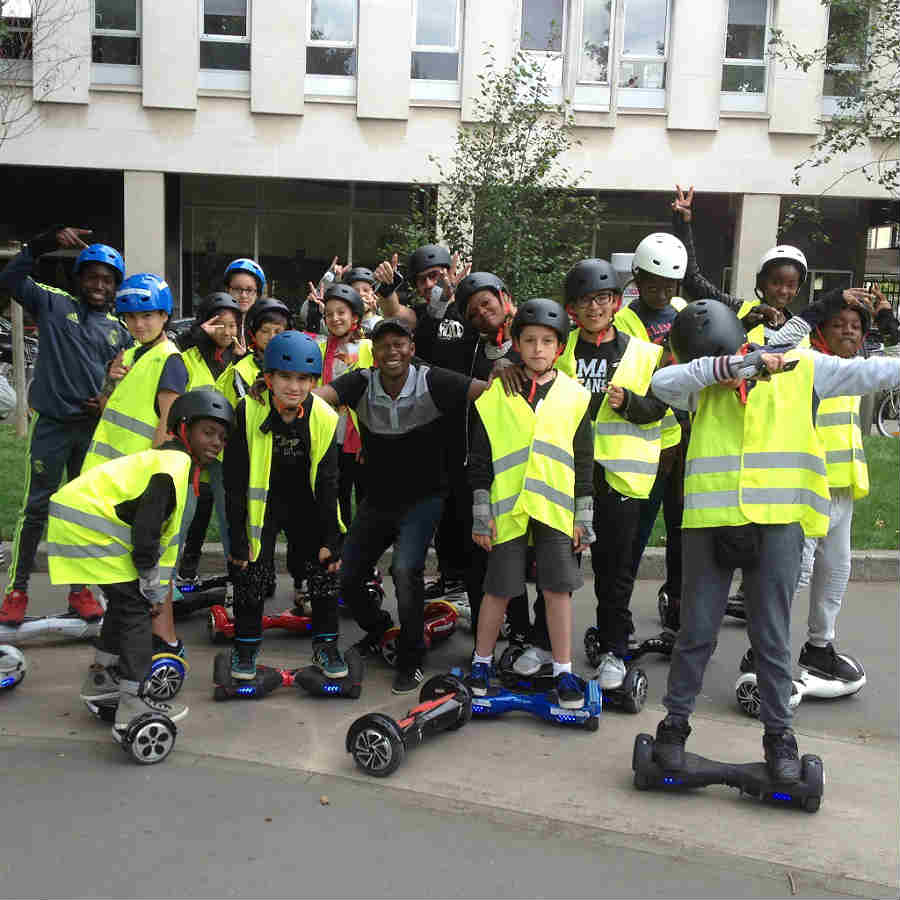 WE LOVE :
  the most fun and the most fun of our birthday formulas
Age :
  from 8/9 years old (30kg minimum)
Duration:
  1:30
LOCATION: 
the teams travel at home (in Paris and the Ile-de-France region)
THE RATES
For 1h30 of service: introduction to the Hoverboard + team games around the Hoverboard
Pack 5 children or teenagers: 269€

(including travel expenses)

Pack 10 children or teens: 494€

(including travel expenses)

Pack 15 children or teens: 674€

(including travel expenses)

50€

 

/ extra child or teen
Number of children : 5 children minimum (no maximum)
Place The teams travel to your home (in Paris and the Ile-de-France region) with all the equipment.
Parents must make sure that the chosen venue (close to their home) is big enough to accommodate the children, the facilitators and the equipment. Ideally, there should be access to a place where organizers and children can walk around safely (no roads or sidewalks). 
The organisers will ensure that the proposed location for the birthday party is suitable for the birthday hoverboarding formula at home before intervening.
THE BIRTHDAY FORMULA IN HOVERBOARD AT HOME
1- A first part with initiation at the practice of Hoverboarding 
2- Then collective and playful games safely and Hoverboarded: 

relay race in teams
slalom challenge
the sparrowhawk in hoverboard
pick up objects in hoverboard

There is 1 facilitator for every 8 children or teenagers.
A complete protection kit is provided to each child. (mandatory wearing): helmet, yellow vest, knee pads, elbow pads and wrist protection.
On the other hand, the snack is not included in this formula.
A GREAT ANNIVERSARY PACKAGE
Ultra convenient for parentsThe animators take care of everything and come to your home with all the equipment. You only take care of the snack!
It is an outdoor activity very nice, original and playful who's good with kids as well as with teens
Initiation is easy and therefore very quickly children can move, move, play (unlike the Skateboard, more difficult to master). It takes an average of 15 minutes for the most gifted and 30 to 45 minutes for the less daring for the initiation.
The teams of animators are "super cool"
The organisers are "very much in tune" with Security, respect for others, good fellowship between children during games