WE love
a show full of energy and fun. Children love
Age : 
for 2 - 6 years old
DATE: 
Until January 3, 2021
Location: 
 Comedy Saint Michel (Paris 5th)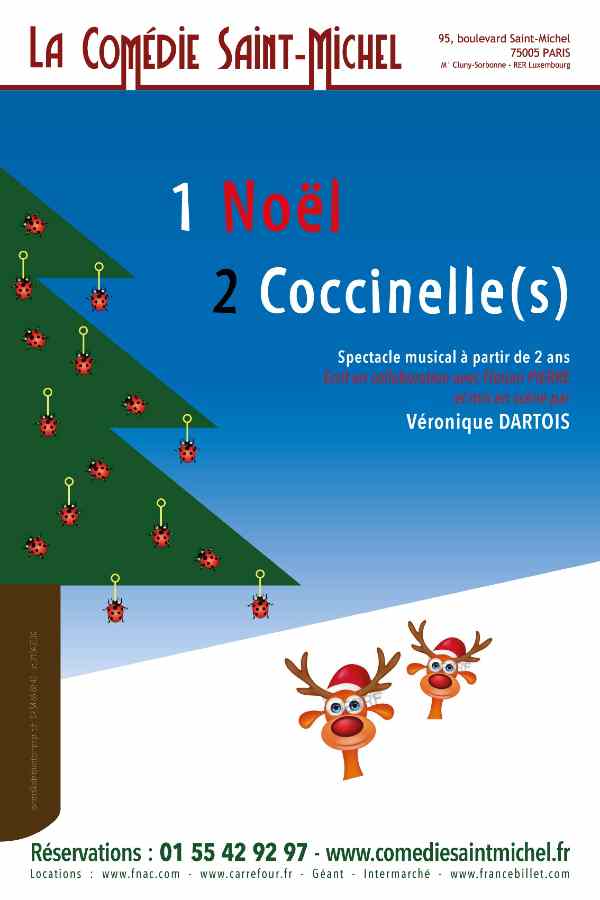 1 Christmas 2 Ladybird(s): the new adventures of the ladybird, for the pleasure of the little ones
Resumption of the success of La Coccinelle's shows
This year, disaster! Angry that we only think of him for the presents, Santa refuses to make his rounds.
Reindeer out in the sun, Santa Claus asleep: no one to hand out the presents. What's going to happen?
It will take no less than two ladybugs and the help of all the children to get Santa back!
Duration of the show: 50 minutes
Wednesday at 11am and Sunday at 10.15am.