In the 7th in Paris or at home (Paris and near suburbs)
An anniversary floral workshop, an original and fun idea for budding florists ! Passionate and caring animators will accompany and help the children in the creation of a floral composition or a bouquet.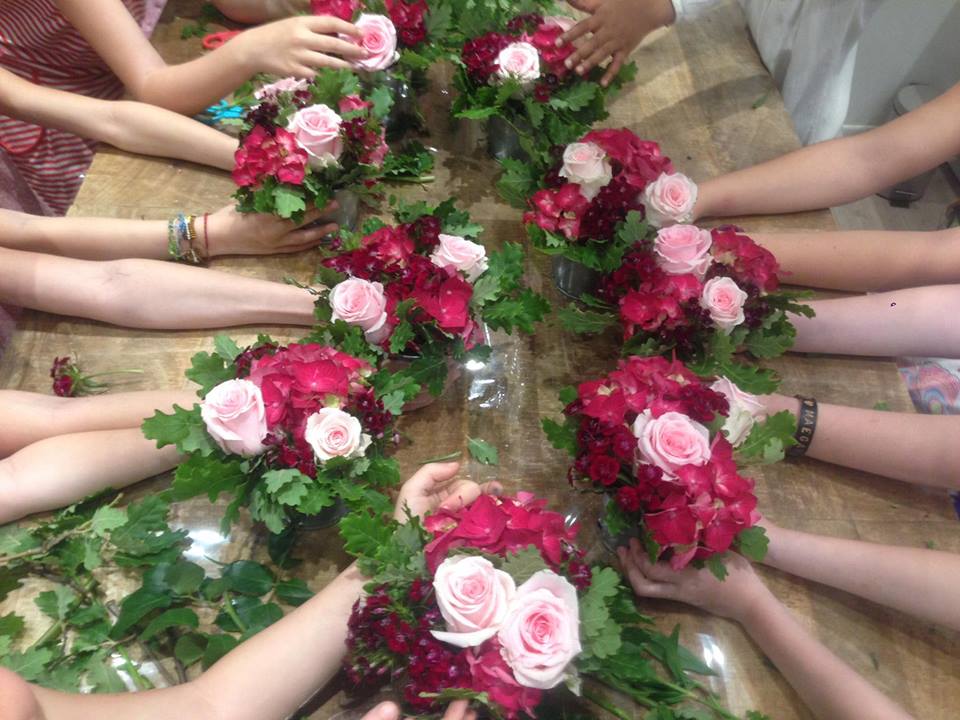 WE LOVE :
the joyful and playful atmosphere of this floral workshop
Age : 
for children from 5 to 10 years old
Budget: 
25 € per child
LOCATION: 
in the parents' home or in the 7th in Paris
The formula "Birthday flower"
The anniversary floral workshop includes:
The creation of a 3D map that will accompany the floral composition (fun activity around flowers): collage, coloring etc ... (about 30 minutes)
The creation of a bouquet or floral arrangement (about 1 h) - Parents can tell us if their daughter or son has a favourite colour, a favourite flower for the composition.
Afternoon tea (optional)
* These workshops are aimed at both little boys than little girls
The rates
Workshop Price : 25 € / child (for 1h30 workshop)
Supplement for birthdays at home: 25 € for travel expenses
Formula taste *: 50 € for the group of children (cake + drink + candy) - Duration from 30mn to 45mn
Supplement for a personalized cake: 30€
* The snack formula is only available if the birthday is at the workshop in the 7th
* The parents can bring to the workshop the snack if they wish (taste at their expense).
Useful information
Age : from 5 to 10 years
Number of children : 6 children min. and 12 children max.
duration : 1h30 (for the workshop) + 30mn to 45mn approximately for the snack (optional)
When : Wednesday afternoons, Saturday afternoons, Sunday afternoons and every day during school holidays
Place in the 7th grade in Paris (Military School) or at the parents' home (in Paris or close suburbs)
The animators : a bouquetist craftsman and a specialist in event creation
WE LOVE THESE FLORAL WORKSHOPS
It's the meeting of two passionate, Céline and Mathieu who wanted to pass on their knowledge and passion to children. A beautiful alchemy between a bouquet artisan and a workshop creator for young and old. Workshops are held in a space dedicated to flower, curiosity and discovery
Children play with colors and scents: it's a fun and sensory invitation in a warm and friendly atmosphere.
They plant, sow, learn to compose a bouquet
They discover the families of plants and flowers, their perfume and awaken to nature
We have fun, we laugh and we go home with a nice composition
Frequently Asked Questions
Can parents stay during the birthday?

 

  Uh no ! It's just for kids
Is there a minimum of children for the birthday workshop?   Yes, 6 children min.
How is the birthday at home?

 

  The facilitator comes to your place with his material and animates the workshop for 1h30
Where is the workshop?  At a florist in the 7th arrondissement in Paris