- ANIMATIONS 100 % FREE -
Children discover the world of trotting races

WE love : the atmosphere of the racetrack
For who : children
When: Sunday from 12 to 6 pm
Location: at the Hippodrome Paris-Vincennes
Free, upon presentation of invitation
Free activities around the racetrack for children and their parents: rides, pony, races, visits to the stables, super parade ... Almost every Sunday in winter between 12:00 and 18:00.
IN THE "SUPER SUNDAY" PROGRAM
Each Sunday, the theme of Super Sunday is different. Sometimes it's a celebration of snow or winter sports, sometimes it's a country that is in the spotlight. In short, there are many reasons to celebrate.
In the program 100% free:
Great horse racing for parents and kids
Super pedal sulky to be able to

to learn the discipline of trotting "harnessed"...

Super tracking bus in which you can follow the races in the heart of the pack
Super free pony rides for children
Super stables where children feed the ponies
Super mechanical rodeo
Super ride with carriage etc...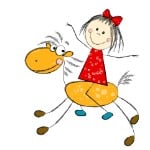 THE SUPERDIMANCHE AGENDA :
The Superdimanche, it's almost every Sunday between November and the end of February, from 12 to 6 pm
Sunday 17 November: Launch of the new Super Sundays
Sunday, December 1st : at the farm
Sunday, December 8: with the Indians
Sunday, December 15: in the kingdom of the ponies
Sunday, December 22: and Santa Claus
Sunday, December 29: and the Pat'Patrouille
Sunday, January 5: King's cake party
Sunday 12 January: at the circus
Sunday 19 January: with the pirates
Sunday, February 2: Winter sports
Sunday, February 9: with Miss France
Sunday, February 16: 1001 nights
Sunday, February 23: Carnival celebrations