October 17 to November 1, 2020
Come and shiver with your family at the Dreadful Sea of Sand!

WE love
a family outing to celebrate Halloween



Age : 

from 3 years


When: 

from October 3 to November 1, 2020


Location:

Ermenonville, Picardie 60950
The Dreadful Sea of Sand, Halloween Special
On the occasion of thehe Halloween partyThe amusement park "La Mer de Sable" is once again having fun frightening the little monsters as well as the most daring ones.
At the special Halloween program of the Dreadful Sea of Sand : make-up, gooseflesh tales, funny skeletons, evil sets, grimacing contests, Bill Le Macabre's Labyrinth, shows, sinister sets and metamorphosed attractions...
During Halloween, the Chikapas Jungle becomes Chikachocottes, the Safarigolo becomes Safaritrouille and the Infernal Escape Train promises a Big Steam Scare.
Come and shiver with pleasure with your family at the Mer de Sable.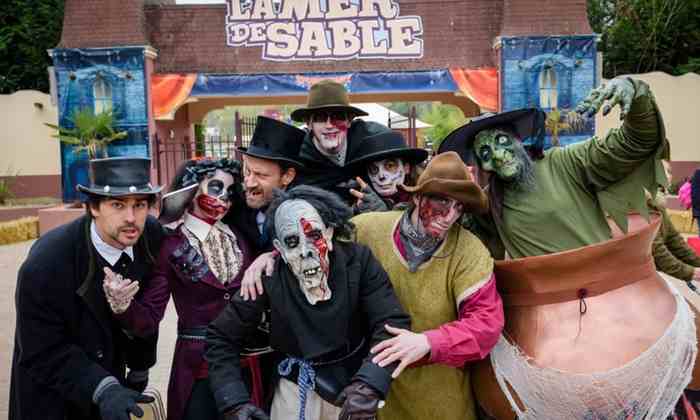 La Mer de Sable, the theme park for families
The Mer de Sable is located at about 45 minutes from Paris by car (Oise).
This amusement park offers more than 30 attractions and fun activities for young and old, large live shows including two equestrian shows and a farm.
The Sand Sea is organized around 3 universes. You will travel to the time of the far west, you will live an adventure in the jungle and you will climb a huge sand dune that will lead you to the Gates of the Desert.